»

Recipes

»

Sprout

»

Baked Brussels Sprouts
Baked Brussels Sprouts Recipe
Baked Brussels sprouts is a perfect side dish recipe. Like all the Brussels sprout recipes this one is also very easy and simple to prepare. This baked Brussels are so yummy that everyone asks for more serving including the kids.
Brussels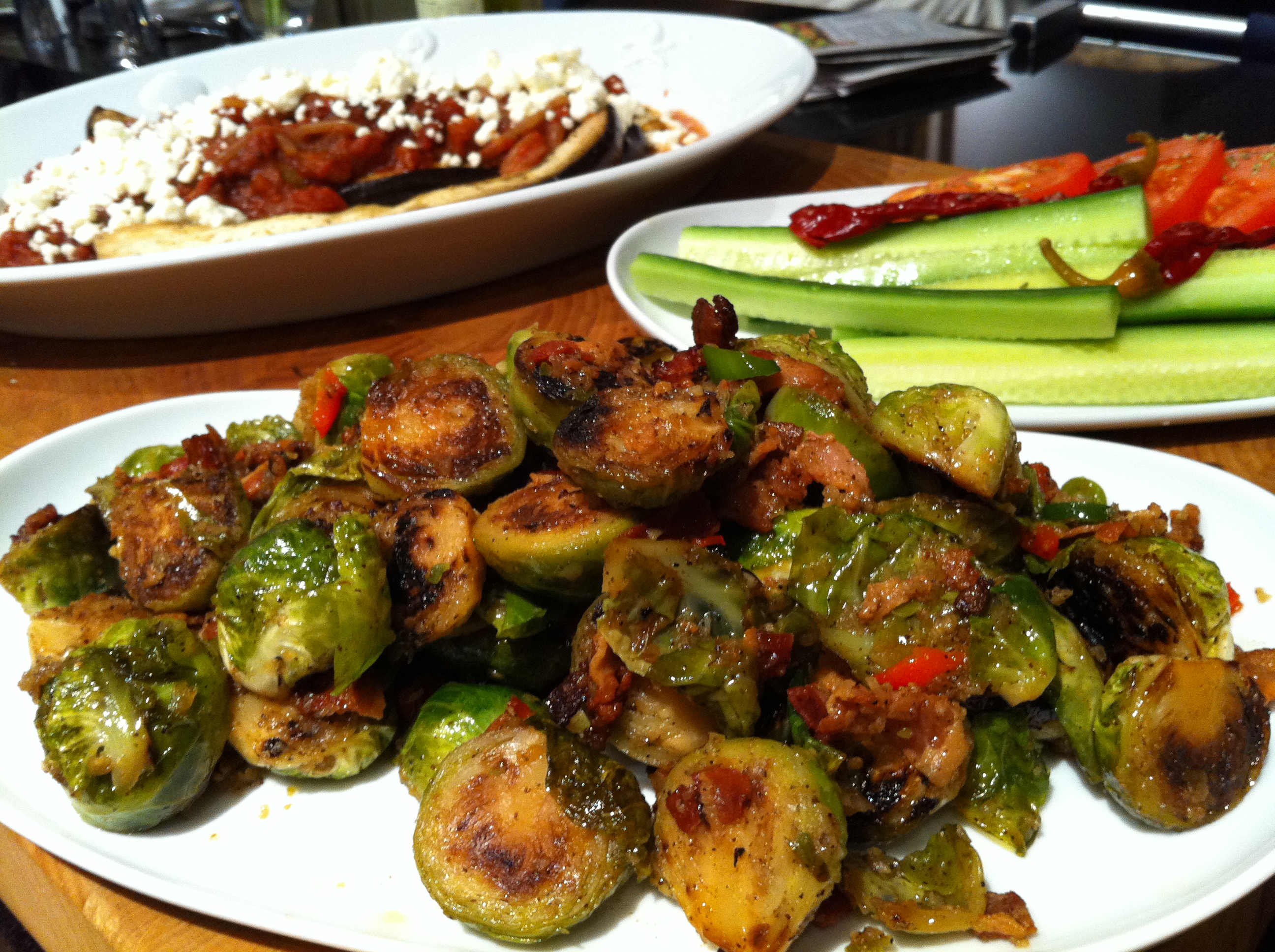 Ingredients
Margarine

1 Tablespoon

Milk

1⁄2 Cup (8 tbs)

Cheddar cheese soup

1⁄2 Cup (8 tbs)

Hot pepper sauce

3 Drop

Worcestershire sauce

1⁄2 Teaspoon

Pepper

1 Dash

Bread crumbs

1⁄2 Cup (8 tbs)

Frozen brussels sprouts

1 Pint

Salt

To Taste

Green pepper

1⁄4 Cup (4 tbs)

, chopped

Celery

1 1⁄2 Cup (24 tbs)

, chopped
Nutrition Facts
Serving size
Calories 90 Calories from Fat 35
% Daily Value*
Total Fat 4 g6%
Saturated Fat 1.6 g7.9%
Trans Fat 0 g
Cholesterol 5.1 mg
Sodium 139.9 mg5.8%
Total Carbohydrates 10 g3.3%
Dietary Fiber 2.5 g10.2%
Sugars 2.7 g
Protein 4 g7.8%
Vitamin A 6.6% Vitamin C 66.5%
Calcium 4.3% Iron 3.7%
*Based on a 2000 Calorie diet
Directions
MAKING
1)In a saucepan, cook Brussels sprouts in boiling salted water until tender and drain.
2)Take a 1 1/2-quart casserole and put the sprouts in it.
3)In a pan, melt margarine and saute green pepper and celery.
4)Add milk, soup, hot sauce, Worcestershire sauce, 1/4 teaspoon salt and pepper.
5)Boil and spread it on Brussels sprouts. Spread bread crumbs.
6)Bake at 400 degrees for 30 minutes.

SERVING
7)Serve the baked Brussels sprouts immediately.