»

Recipes

»

Chicken

»

Baked Chicken Parmesan
Baked Chicken Parmesan Recipe
Baked Chicken Parmesan is an amazingly easy to prepare side dish which cannot just escape your guest's attention in any party. Try this delicious Baked Chicken Parmesan; I am sure you will get a huge fan following for this!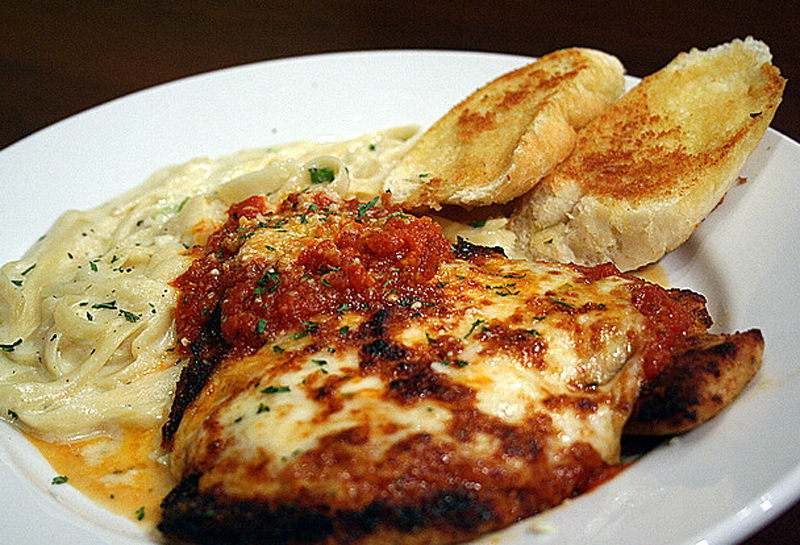 Ingredients
Chicken pieces

3 Pound

1 cup cornflake crumbs

Parmesan cheese

1/2 Cup (16 tbs)

, grated

3/4 cup Miracle Whip salad dressing
Directions
Combine crumbs and cheese.
Brush chicken with salad dressing and coat with crumb mixture.
Place in casserole dish and bake.
Image Courtesy :
http://www.flickr.com/photos/stevendepolo/3244866960/