»

Recipes

»

Indian

»

Halwa

»

Badam Halwa
Badam Halwa Recipe
Badam Halwa is a delicious dessert made of almond, milk and sugar. It is very popular in all parts of India.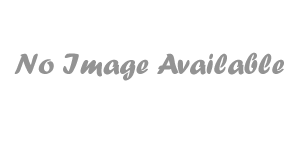 Ingredients
Almonds

300 Gram

(soaked for 5 hours blanched)

Full fat milk

600 Milliliter

Ghee

6 Tablespoon

Sugar

6 Tablespoon

Cardamom powder

1 Teaspoon

Edible silver foil sheet

2

(varq)
Nutrition Facts
Serving size
Calories 323 Calories from Fat 220
% Daily Value*
Total Fat 26 g39.5%
Saturated Fat 7.8 g38.8%
Trans Fat 0 g
Cholesterol 30.1 mg
Sodium 24.4 mg1%
Total Carbohydrates 19 g6.3%
Dietary Fiber 3.8 g15.2%
Sugars 13.3 g
Protein 8 g16.7%
Vitamin A 1.2% Vitamin C 0.18%
Calcium 14.9% Iron 6.7%
*Based on a 2000 Calorie diet
Directions
Put the almonds in a food processor with half the milk.

Grind to a paste adding more milk a little at a time until all the milk is used up.

Heat the ghee in a heavy pan and add the almond paste.

Fry over a low heat until it begins to stick.

Add the sugar and stir well.

Cook until the ghee separates and the fudge is well blended.

Take off the heat and add the cardamom powder.

Stir well and pour onto a net dish.

When it is almost cool cut it into fancy shapes and decorate with edible silver foil.

Supposed to be a very rich sweet but who cares..tastes just awesome...slurp...