»

Recipes

»

Dip

»

Leek Dip

»

Avocado And Leek Dip
Avocado And Leek Dip Recipe
Avocado And Leek Dip is an amazingly delicious side dish recipe. An easy to prepare recipe, Avocado And Leek Dip is a dish that you will surely love to serve at your coming family get together.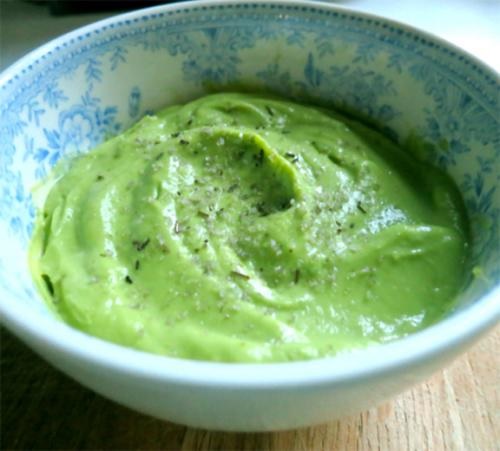 Ingredients
Ripe avocado

1 Large

, mashed

Lemon juice

1 Tablespoon

1/2 package dry leek soup mix

Sour cream

1 Cup (16 tbs)
Directions
Mix mashed avocado with lemon juice.
Combine with soup mix and sour cream.