»

Recipes

»

Sauce

»

Easy Avgolemono Sauce
Easy Avgolemono Sauce Recipe
Easy Avgolemono Sauce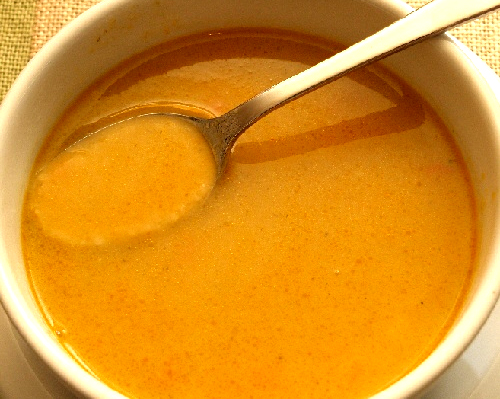 Ingredients
Eggs

2

, separated

Lemons juice

2

Salt

1 Dash

Boiling broth/Stock

1 Cup (16 tbs)
Nutrition Facts
Serving size: Complete recipe
Calories 196 Calories from Fat 98
% Daily Value*
Total Fat 10 g15.3%
Saturated Fat 3.1 g15.5%
Trans Fat 0 g
Cholesterol 423 mg
Sodium 1455.7 mg60.7%
Total Carbohydrates 14 g4.7%
Dietary Fiber 3.7 g14.8%
Sugars 3.6 g
Protein 15 g29.3%
Vitamin A 10.2% Vitamin C 91.6%
Calcium 6.1% Iron 10.4%
*Based on a 2000 Calorie diet
Directions
Beat egg whites with dash of salt until thick but not dry.
Add yolks one at a time and beat until well blended.
Gradually beat in lemon juice and the hot broth or stock. (Be sure to do this slowly and beat constantly so that eggs will not curdle.)
Gradually stir into gravy or stew and cook, stirring rapidly, until sauce is thickened.
Do not let mixture boil.