»

Recipes

»

Asparagus Maltaise
Asparagus Maltaise Recipe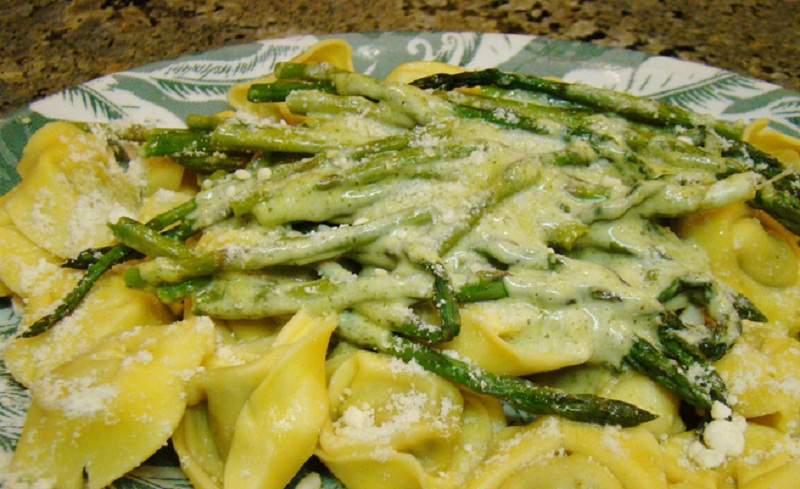 Ingredients
Frozen asparagus spears

8 Ounce

Butter

1 Ounce

Flour

2 Tablespoon (Leveled)

Orange

1 Small

, rind grated and juice extracted

Single cream

3 Tablespoon

Egg yolk

1

Freshly ground black pepper

To Taste

Salt

To Taste
Nutrition Facts
Serving size: Complete recipe
Calories 519 Calories from Fat 319
% Daily Value*
Total Fat 36 g55.7%
Saturated Fat 21.5 g107.4%
Trans Fat 0 g
Cholesterol 275.7 mg
Sodium 800.7 mg33.4%
Total Carbohydrates 41 g13.6%
Dietary Fiber 5.7 g22.7%
Sugars 16.9 g
Protein 9 g18.5%
Vitamin A 52.9% Vitamin C 127.3%
Calcium 20.9% Iron 21.8%
*Based on a 2000 Calorie diet
Directions
MAKING
1) In a pan boil salted water and cook asparagus spears in in till done.
2) Drain out from water and reserve 1/4 pt cooking liquid.
3) In a pan melt butter, mix flour and stir for 1 min.
4) Add the broth and boil.
5) Turn off flame and mix orange rind and juice, cream and egg yolk.
6) Add season to taste and asparagus spears into the sauce.

SERVING
7) Serve as desired.
Image Courtesy :
http://www.flickr.com/photos/veganfeast/4016218968/