»

Recipes

»

Cocktail

»

Ashes To Ashes Cocktail
Ashes To Ashes Cocktail Recipe
Created by H. Joseph Ehrmann Elixir, San Francisco
According to Ehrmann, this cocktail honors the multicultural melding of Aztec and Spanish traditions from which Dia de los Muertos was born. Traditional Mexican ingredients such as agave are paired with Spanish ingredients such as Pedro Ximenez Sherry, and finished by sprinkled cinnamon—metaphorical ashes, if you will.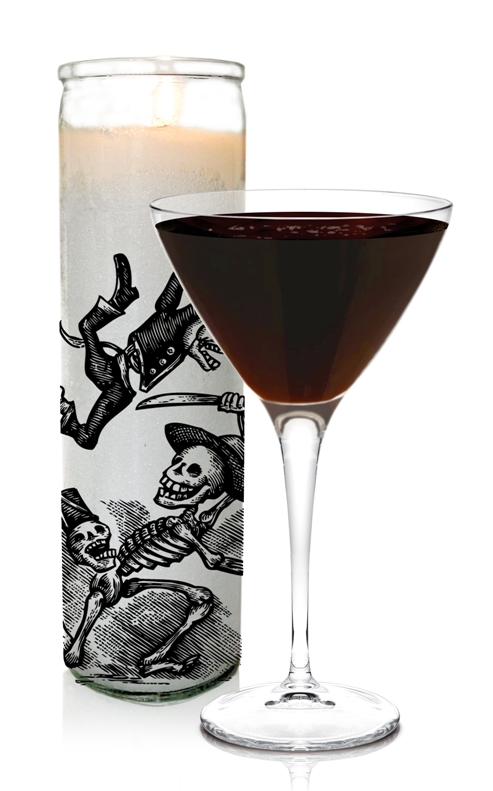 Ingredients
Tequila reposado

1 1⁄2 Ounce

(Espol)

Sherry

1⁄2 Ounce

(Pedro Ximenez)

Lemon juice

1 Ounce

Sweetened cocoa mix

1 Teaspoon

Agave nectar

25 Ounce

Ground cinnamon

1 Pinch
Nutrition Facts
Serving size: Complete recipe
Calories 2196 Calories from Fat 4
% Daily Value*
Total Fat 0.43 g0.65%
Saturated Fat 0.26 g1.3%
Trans Fat 0 g
Cholesterol 0 mg
Sodium 117 mg4.9%
Total Carbohydrates 576 g192%
Dietary Fiber 36.1 g144.4%
Sugars 530.7 g
Protein 0.76 g1.5%
Vitamin A 1% Vitamin C 35.5%
Calcium 0.9% Iron 0.4%
*Based on a 2000 Calorie diet
Directions
Place all ingredients in a mixing glass, fill with ice, cover and shake well for 10 seconds. Strain up into a cocktail glass. Garnish with cinnamon dust.