»

Recipes

»

Apricot

»

Apricots Jubilee
Apricots Jubilee Recipe
This Apricot Jubilee is a great treat for those with a sweet tooth. Very simple and quick to make, this Apricot Jubilee can impress those surprise visitors!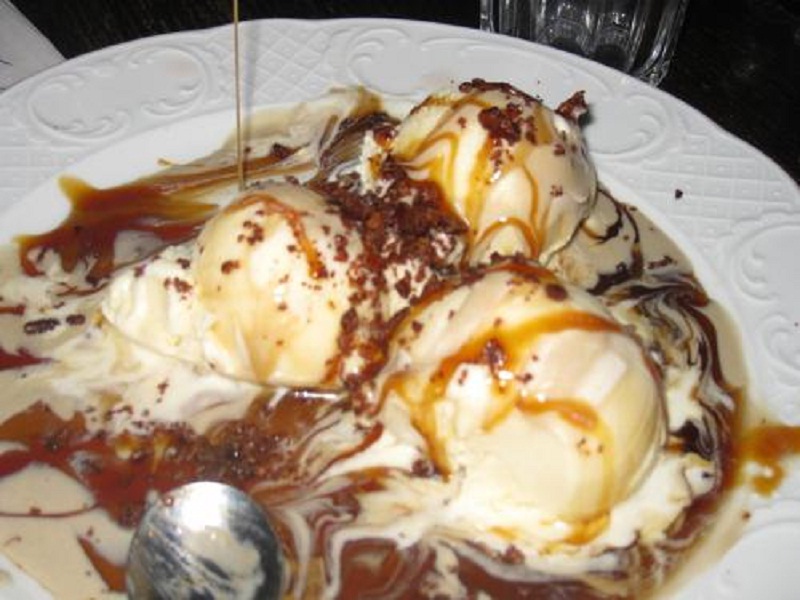 Ingredients
"Apricot – 1 can (No. 2), halves

Lemon slices

2

Cloves

1/4 Teaspoon

, powdered

Brandy

1/3 Cup (16 tbs)

Banana ice cream - 1 quart

Macaroon crumbs - 1/2 cup"
Directions
"MAKING
1) Drain the apricots and bring juice to a boil.
2) Simmer with cloves and lemon slices until mixture reduces to half the original quantity.
3) Heat brandy just before chafing time.
4) Take a blazer pan and heat apricot juice in it. Add apricot halves and heat through.
5) Ignite heated brandy and pour all over.

SERVING
6) When flame dies, serve over ice cream along with a sprinkling of macaroon crumbs."