»

Recipes

»

Mousse
Apricot Mousse Recipe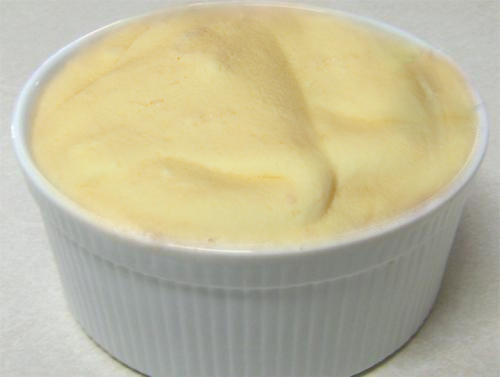 Ingredients
Water

2 Cup (32 tbs)

Dried apricots

1⁄2 Cup (8 tbs)

Bananas

2

, sliced

Nonfat yogurt

1 Cup (16 tbs)

Egg substitute

1⁄4 Cup (4 tbs)

Egg whites

2

Vanilla extract

1⁄2 Teaspoon
Nutrition Facts
Serving size
Calories 314 Calories from Fat 36
% Daily Value*
Total Fat 4 g6.4%
Saturated Fat 0.85 g4.3%
Trans Fat 0 g
Cholesterol 2.9 mg
Sodium 199.4 mg8.3%
Total Carbohydrates 58 g19.3%
Dietary Fiber 5.5 g22%
Sugars 42 g
Protein 15 g30.9%
Vitamin A 26.5% Vitamin C 19.9%
Calcium 27.3% Iron 10.5%
*Based on a 2000 Calorie diet
Directions
MAKING
1) In a 1-quart saucepan mix water and apricots.
2) Boil the mixture and then reduce the heat. Simmer for further 10 minutes.
3) Let stand to cool for sometimes.
4) In a blender mix the bananas, yogurt, egg substitute, egg whites, and vanilla.
5) Process until smooth.
6) Stir in apricots and process on medium speed.
7) Mound mixture into four goblets.

SERVING
8) Chill or serve immediately.