»

Recipes

»

Apricot Ice Cream
Apricot Ice Cream Recipe
This Apricot Ice Cream tastes too good ! Try this creamy fruit dessert soon. Your suggestions for this Apricot Ice Cream are welcome !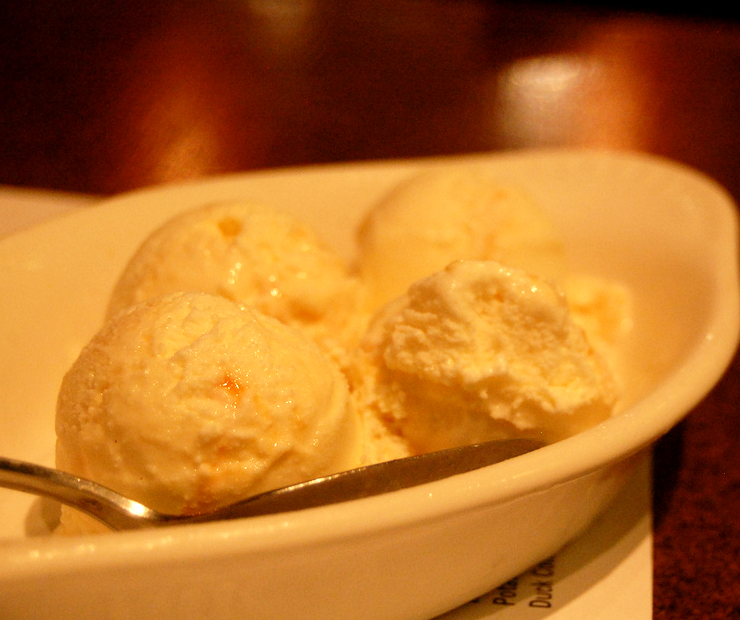 Ingredients
Light cream

1 Cup (16 tbs)

Egg yolks

4

Grated lemon rind

1⁄2

Sugar

3 Ounce

Dried soaked apricots

6 Ounce

, diced

Gelatin

1 Teaspoon

Vanilla

1⁄2 Teaspoon

Dried finely chopped apricots

6

Heavy cream

1 Cup (16 tbs)

, whipped
Nutrition Facts
Serving size: Complete recipe
Calories 2483 Calories from Fat 1583
% Daily Value*
Total Fat 180 g276.6%
Saturated Fat 107.5 g537.3%
Trans Fat 0 g
Cholesterol 1335.6 mg
Sodium 228.8 mg9.5%
Total Carbohydrates 208 g69.4%
Dietary Fiber 12.7 g50.7%
Sugars 177.2 g
Protein 30 g59.5%
Vitamin A 259.1% Vitamin C 13%
Calcium 50% Iron 35.5%
*Based on a 2000 Calorie diet
Directions
1. Beat the egg yolks in the cream in a heavy saucepan. Add grated lemon rind and sugar and whip the cream continuously while heating slowly. Remove from heat when cream starts to simmer, but go on whipping while it cools down.
2. Mix gelatin with 2 tablespoons hot water.
3. Add gelatin and vanilla to diced apricots. Chill until about to set.
4. Fold cream into gelatin mixture.
5. Freeze the cream for at least 3 hours and whip it a few times during that time. The apricot ice cream is spooned up in Bowl and serve.
Image Courtesy :
http://www.flickr.com/photos/stuart_spivack/6161146297/