»

Recipes

»

Glaze
Apricot Glaze Recipe
Apricot Glaze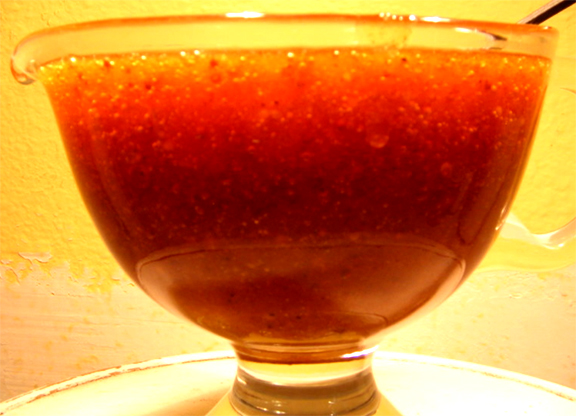 Summary
Preparation Time
15 Min
Cooking Time
20 Min
Ready In
35 Min
Difficulty Level
Very Easy
Health Index
Just Enjoy
Servings
4
Ingredients
| | | |
| --- | --- | --- |
| | Apricot preserves | 12 Ounce |
| | Sugar | 1 Cup (16 tbs) |
| | Water | 1 Cup (16 tbs) |
Nutrition Facts
Serving size
Calories 418 Calories from Fat 0
% Daily Value*
Total Fat 0 g
Saturated Fat 0 g
Trans Fat 0 g
Cholesterol 0 mg
Sodium 0 mg
Total Carbohydrates 108 g36.2%
Dietary Fiber 0 g
Sugars 95 g
Protein 0 g
Vitamin A 9% Vitamin C 45%
Calcium 0.05% Iron 0.03%
*Based on a 2000 Calorie diet
Directions
MAKING
1) In a small saucepan, heat apricot preserve stirring continuously until melted.
2) Take the pan away from the heat.
3) In a small bowl, pass the apricot preserve through sieve.
4) In a same, place sugar and water, and heat, stirring several times, to boil.
5) Cook, without stirring, to 230°F on a candy thermometer.


SERVING
6) Use as desired.