»

Recipes

»

Bread

»

Applesauce-Nut Bread
Applesauce-Nut Bread Recipe
Combine apples and nuts to make the most delicious applesauce nut bread ever! An easy and simple recipe.
Applesauce-Nut Bread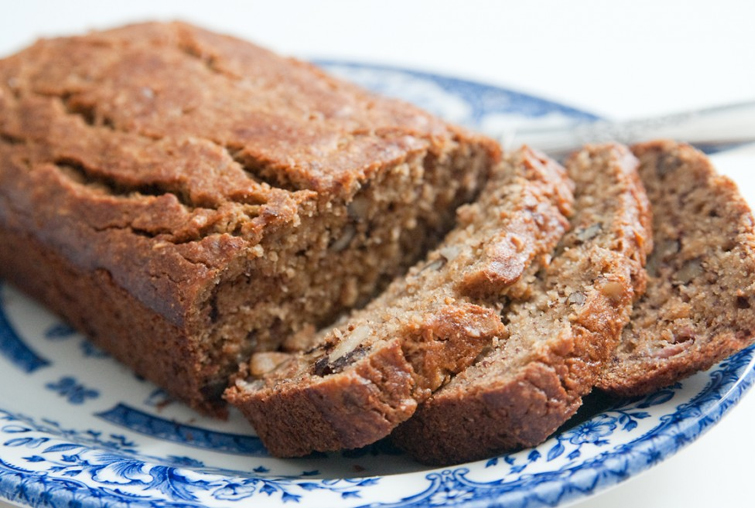 Ingredients
Flour

2 Cup (16 tbs)

, sifted

Sugar

3/4 Cup (16 tbs)

Salt

1 Teaspoon

Baking powder

2 Teaspoon

Soda

1/2 Teaspoon

Cinnamon

1/2 Teaspoon

Nuts

1 Cup (16 tbs)

, chopped

Egg

1

Thick applesauce - 1 c.

Shortening

2 Tablespoon

, melted
Directions
GETTING READY
1) Grease a loaf pan.

MAKING
2) In a large mixing bowl, sift together the flour, sugar, salt, baking powder, soda, and cinnamon.
3) Add in the nuts, egg, applesauce, and shortening and stir till blended.
4) Transfer into the loaf pan.
5) Place in the oven and bake at 350 degrees for 1 hour.

SERVING
6) Slice and serve as a breakfast item.