»

Recipes

»

Applesauce Dessert With Vanilla Sauce
Applesauce Dessert With Vanilla Sauce Recipe
Applesauce dessert with vanilla sauce is a rich concoction of flavors and tastes. Enjoy the wonderful mix of applesauce, cream, and vanilla sauce all in one.
Applesauce Dessert With Vanilla Sauce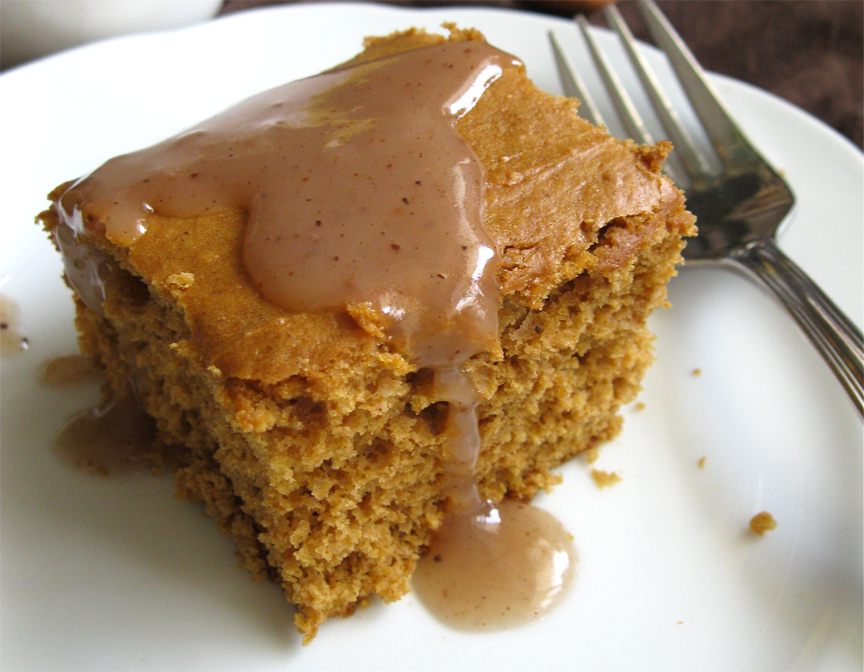 Ingredients
Zwieback/Bread crumbs

2 Cup (32 tbs)

Melted butter

4 Tablespoon

Applesauce

1 1⁄3 Cup (21.33 tbs)

Egg yolks

3

, beaten

Sugar

2 Tablespoon

Cream

1 Cup (16 tbs)

Vanilla

2 Teaspoon

Whipping cream

3⁄4 Cup (12 tbs)

, whipped
Nutrition Facts
Serving size
Calories 564 Calories from Fat 213
% Daily Value*
Total Fat 24 g36.2%
Saturated Fat 10.4 g52%
Trans Fat 0 g
Cholesterol 118.7 mg
Sodium 137.9 mg5.7%
Total Carbohydrates 79 g26.5%
Dietary Fiber 0.49 g2%
Sugars 28.8 g
Protein 9 g18.9%
Vitamin A 6.4% Vitamin C 1.2%
Calcium 8.4% Iron 16%
*Based on a 2000 Calorie diet
Directions
MAKING
1) In a saucepan, add melted butter.
2) Add in the bread crumbs and brown crumbs.
3) Grease a 9-inch baking dish and line with crumbs.
4) In a baking dish, arrange layers of applesauce and crumbs, alternating the two. End with the crumbs.
5) Place in an oven at 375-degree oven and bake for 25 to 35 minutes.
6) Cool and invert onto a serving plate.
7) In a saucepan, add egg yolks, sugar, and cream and mix well.
8) Gently heat till thick, stirring constantly.
9) Take off the heat and stir in vanilla. Cool.
10) Fold in the whipped cream.

SERVING
11) Add over squares of apple dessert and serve.