»

Recipes

»

Fritter

»

Apple Ring Fritters
Apple Ring Fritters Recipe
Apple ring fritters can be made for breakfast or even snack. Kids will love these fried snacks as they love fried foods. Simple and easy to make, apple fritters can be a part of menu for a party too.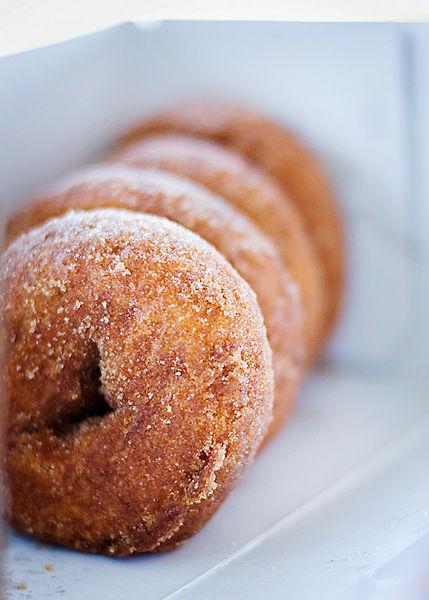 Ingredients
Tart apples-4 medium-sized

Lemon juice

1 Tablespoon

Sugar

1 Teaspoon

All-purpose flour-1 cup, sifted

Baking powder

1 1/2 Teaspoon

Sugar

1/4 Cup (16 tbs)

Salt

1 1/2 Teaspoon

Egg

1

Milk

1/3 Cup (16 tbs)

Shortening

1 Tablespoon

, melted

Fat-for frying
Directions
GETTING READY
1)Pare and core apples, then cut in 1/2-inch slices crosswise.

MAKING
2)Sprinkle slices with lemon juice and sugar and leave it for some time.
3)In a bowl, sift together flour, baking powder, sugar and salt.
4)In another bowl, mix egg, milk and shortening and beat until smooth.
5)Dip apple rings in batter.
6)In a pan, heat fat and dry apple rings until golden brown. Drain.

SERVING
7)Serve apple ring fritters hot with sauce of your choice.