»

Recipes

»

Course

»

Apple-Peach Pie
Apple-Peach Pie Recipe
This Apple-Peach Pie is one of the most well-loved desserts. With this relatively simple recipe, this Apple-Peach Pie is made in no time. Perfect to go for a satisfying breakfast pick too!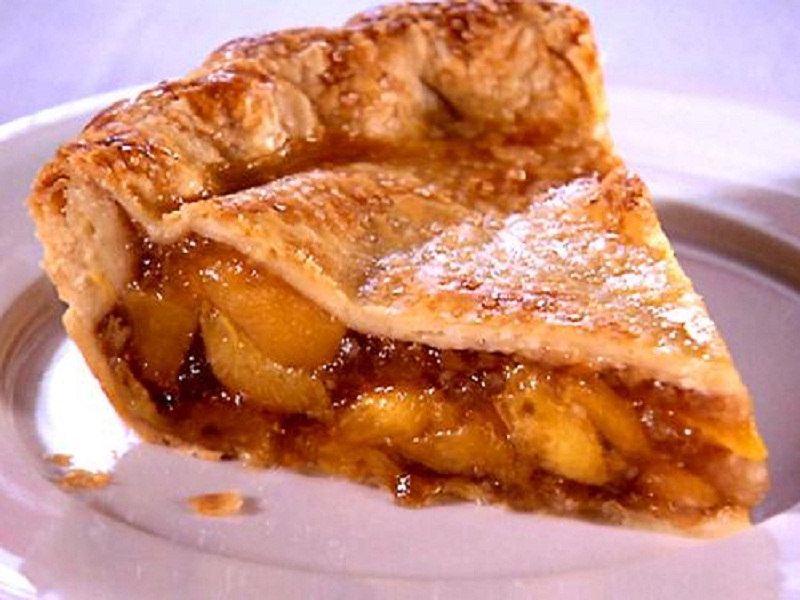 Ingredients
1 recipe pastry

Apples

2 Cup (16 tbs)

, sliced

Sugar

1 Cup (16 tbs)

Flour

1/4 Cup (16 tbs)

Tapioca

3 Tablespoon

Cinnamon

2 Teaspoon

Cloves

1/8 Teaspoon

Salt

1/4 Teaspoon

Peaches

2 Cup (16 tbs)

, sliced
Directions
Line a 9-inch pie plate with half the pastry.
Arrange apples in bottom of pie plate.
Combine sugar, flour, cinnamon, cloves and salt.
Sprinkle apples with half of this mixture.
Top with sliced peaches and sprinkle with remaining dry ingredients.
Cover with top crust.
Bake in a hot oven (425° F) 10 minutes; reduce heat to 375° F and continue baking 20 to 30 minutes or until apples are done.
Makes one 9-inch pie.