»

Recipes

»

Cookie

»

Meringue
Apple Meringue Recipe
Apple Meringue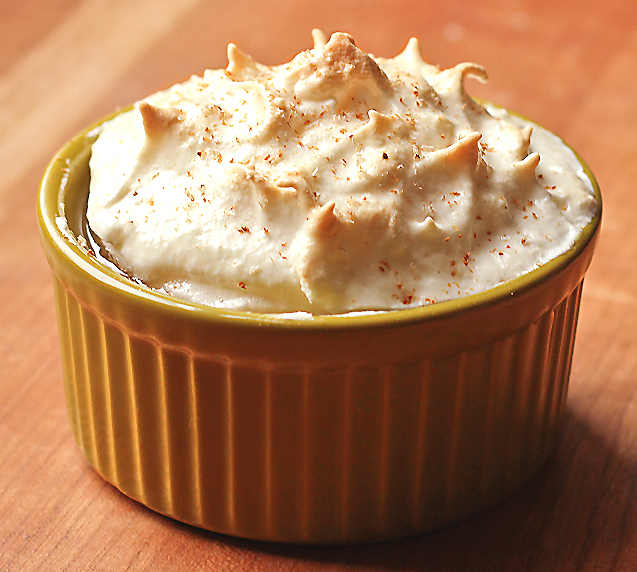 Ingredients
Bramley apples

1 Kilogram

, peeled

Water

155 Milliliter

Lemon juice

1 Tablespoon

Sugar

125 Gram

Meringue

Egg whites

4

Caster sugar

125 Gram

Almonds

2 Tablespoon

, toasted
Directions
1. Preheat oven to 180°C (350°F/ Gas 4). Combine sliced apples, measured water and lemon juice in a saucepan. Cook for 20 minutes or until apples are soft. Drain, return apples to clean pan, add sugar and beat to a smooth puree. Spoon into a 20 cm (8 in) souffle dish.
2. Beat egg whites until thick. Add sugar, 1 tablespoon at a time, continuing to beat mixture until stiff peaks form. Fold in almonds.
3. Pile almond meringue on top of apple puree and bake for 30 minutes or until topping golden.