»

Recipes

»

Cookie

»

Anisette Cookies
Anisette Cookies Recipe
These Anisette Cookies are simply terrific ! Try these anise extract sweet bakes for dessert or as a snack and let me know if you like them ! Your suggestions for these Anisette Cookies are welcome !
Anisette Cookies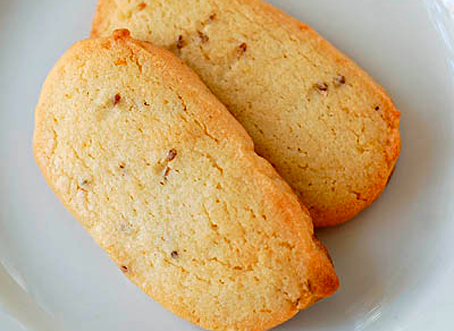 Ingredients
Margarine/Butter

1⁄2 Cup (8 tbs)

, softened

Sugar

1⁄2 Cup (8 tbs)

Eggs

3 Large

Vanilla extract

1 Teaspoon

Anise extract/Anisette

2 Teaspoon

All purpose flour

2 1⁄2 Cup (40 tbs)

Baking powder

1 Tablespoon

Confectioners sugar

3⁄4 Cup (12 tbs)

Sprinkles

1⁄2 Cup (8 tbs)

(Red And Green)
Nutrition Facts
Serving size: Complete recipe
Calories 3561 Calories from Fat 1091
% Daily Value*
Total Fat 121 g185.8%
Saturated Fat 20.7 g103.3%
Trans Fat 0 g
Cholesterol 634.4 mg
Sodium 1431 mg59.6%
Total Carbohydrates 526 g175.2%
Dietary Fiber 8.5 g33.9%
Sugars 280.5 g
Protein 51 g102.8%
Vitamin A 92.2% Vitamin C 0.18%
Calcium 123.6% Iron 105.4%
*Based on a 2000 Calorie diet
Directions
In large bowl, with mixer at low speed, beat margarine or butter with sugar until blended.
Increase speed to high; beat until creamy.
At medium speed, beat in eggs, vanilla, and 1 teaspoon anise extract, constandy scraping bowl with rubber spatula.
Reduce speed to low; beat in flour and baking powder, occasionally scraping bowl.
Shape dough into 4 balls.
Wrap each ball in plastic wrap and freeze at least 1 hour or refrigerate overnight.
Preheat oven to 350°F.
On lightly floured surface, divide 1 ball of dough into 9 equal pieces, keeping remaining dough refrigerated.
With lightly floured hands, roll each piece of dough into a 7 inch long rope; bring ends of rope together and gently twist several times.
Pinch twisted ends together to seal.
Place cookies, about 2 inches apart, on ungreased large cookie sheet.
Bake cookies 12 minutes or until bottoms are lightly browned.
With pancake turner, remove cookies to wire rack to cool.
Repeat with remaining dough.
When cookies are cool, prepare glaze.
In small bowl, mix confectioners' sugar with remaining 1 teaspoon anise extract and 2 tablespoons water.
Brush top of cookies with glaze; place on rack.
Top with sprinkles if you like.
Set cookies aside to allow glaze to dry, about 1 hour.