»

Recipes

»

Cookie

»

Anise Cookies
Anise Cookies Recipe
This is the recipe for delicious Anise Cookies! In my family, these cookies normally do the rounds during the holidays or during a wedding. I packed up some of these as part of some gift hampers and people were delighted!! I highly recommend you try these out!
Anise Drop Cookies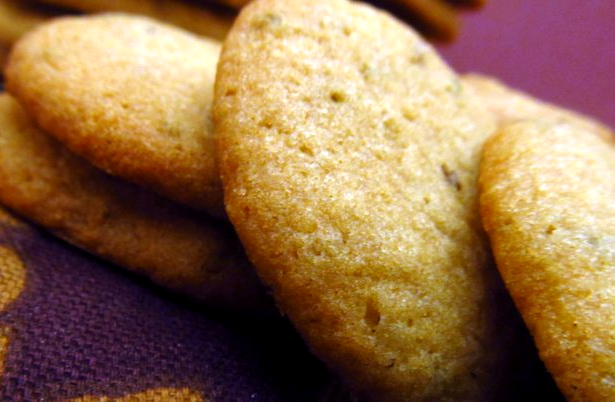 Ingredients
Butter/Margarine

1 Cup (16 tbs)

Sugar

1 Cup (16 tbs)

Whole anise seeds - 2 teaspoons

Lemon rind - 2 teaspoons, grated

Eggs

2 Small

Flour

4 Cup (16 tbs)

, sifted
Directions
MAKING
1) In a bowl, combine the butter and sugar and cream till light and fluffy.
2) Add in the anise and lemon rind.
3) One at a time, add in the egg. Beat well after each addition.
4) Stir in the flour and blend well.
5) On a lightly-floured board, place the dough and roll out to 1/8 inch thick.
6) Using a cookie cutter, cut into desired shapes.
7) Place in the oven at 375°F and bake for 10 minutes, till the edges are lightly browned.

SERVING
8) Serve with black coffee and enjoy!