»

Recipes

»

Bread

»

Anise-Cherry Bread
Anise-Cherry Bread Recipe
This absolutely delicious recipe for Anise-Cherry Bread will delight your friends and family. A must try easy to make dish. Curious to know how This Anise-Cherry Bread turned out for you.
Anise-Cherry Bread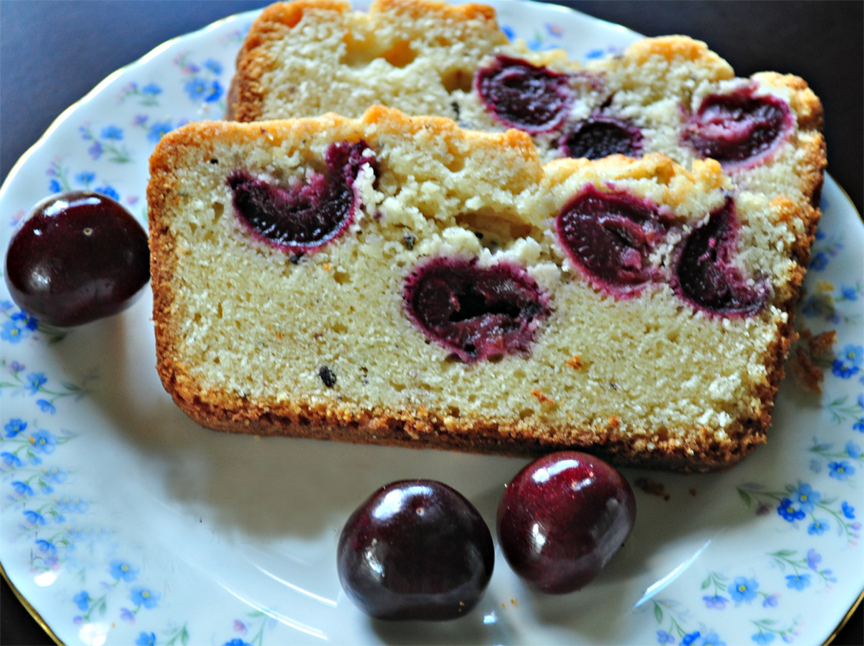 Ingredients
Flour

4 Cup (64 tbs)

Baking powder

8 Teaspoon

Salt

2 Teaspoon

Sugar

1 Cup (16 tbs)

Vegetable shortening

2⁄3 Cup (10.67 tbs)

Eggs

3

, well-beaten

Milk

2 Cup (32 tbs)

Maraschino cherries

1 Cup (16 tbs)

, drained

Almond extract

1⁄2 Teaspoon

Aniseed

1 Teaspoon
Nutrition Facts
Serving size
Calories 473 Calories from Fat 153
% Daily Value*
Total Fat 17 g26.5%
Saturated Fat 4.8 g24.1%
Trans Fat 1.8 g
Cholesterol 68 mg
Sodium 745.3 mg31.1%
Total Carbohydrates 72 g24%
Dietary Fiber 2.3 g9.3%
Sugars 31.9 g
Protein 9 g17.3%
Vitamin A 2.6% Vitamin C 0.18%
Calcium 38.1% Iron 18.2%
*Based on a 2000 Calorie diet
Directions
MAKING
1) In a bowl, add flour, baking powder, salt, and sugar.
2) Cut in the shortening with 2 knives till the mix develops the appearance of cornmeal.
3) In another bowl, add the eggs and milk and beat.
4) Add in all the egg liquid to the flour and then beat till well blended.
5) Gently fold in the cherries, almond extract, and aniseed.
6) Turn out the dough into a large floured pan.
7) Place in the oven at 350-degrees and bake for 1 hour to 1 hour and 15 minutes.

SERVING
8) Serve as a breakfast bread.