»

Recipes

»

Pie
Angel Pie Recipe
My version of an Angel pie is the easiest & fastest to cook.This Angel Pie takes only 10 minutes to prepare & serve.My mom's Angel Pie is made on a baked pie shell & served with loads of whipped cream.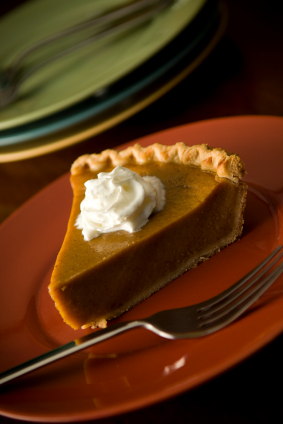 Ingredients
Pineapple

1 Cup (16 tbs)

, crushed

Cold water

1 Cup (16 tbs)

Sugar

3⁄4 Cup (12 tbs)

Cornstarch

2 1⁄2 Tablespoon
Nutrition Facts
Serving size: Complete recipe
Calories 806 Calories from Fat 2
% Daily Value*
Total Fat 0.22 g0.33%
Saturated Fat 0.02 g0.09%
Trans Fat 0 g
Cholesterol 0 mg
Sodium 14.6 mg0.6%
Total Carbohydrates 206 g68.6%
Dietary Fiber 2.6 g10.6%
Sugars 166.1 g
Protein 0.99 g2%
Vitamin A 1.9% Vitamin C 131.5%
Calcium 3.1% Iron 3.7%
*Based on a 2000 Calorie diet
Directions
Mix above ingredients and cook until thick; cool, beat 3 egg whites until
stiff and fold two together. Pour into baked pie shell, top with whipped
cream.
One of mom's recipes we all enjoyed.