»

Recipes

»

Cookie

»

Ama-za-zing Chocolate Chip Cookies
Ama-za-zing Chocolate Chip Cookies Recipe
This Chocolate Chip Cookies is the favorite of my niece. On holidays she eminently demands this dessert and until I cook and serve her the same she remains reckless. This dessert is also favorite to all other members of my family and they all enjoy it. You will love this delicious Chocolate Chip Cookies Recipe.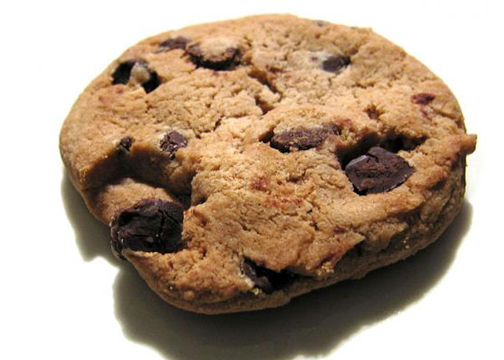 Ingredients
Sugar

1 Cup (16 tbs)

Brown sugar

1⁄2 Cup (8 tbs)

Vanilla

2 Teaspoon

Eggs

2 Small

Butter

1 Cup (16 tbs)

(2 sticks)

Flour

2 1⁄3 Cup (37.33 tbs)

Salt

1 Teaspoon

Baking soda

1 Teaspoon

Chocolate chips

3 Cup (48 tbs)
Nutrition Facts
Serving size
Calories 1056 Calories from Fat 452
% Daily Value*
Total Fat 52 g79.9%
Saturated Fat 26.8 g134%
Trans Fat 0 g
Cholesterol 134.2 mg
Sodium 800.3 mg33.3%
Total Carbohydrates 144 g48%
Dietary Fiber 1.3 g5.3%
Sugars 81.6 g
Protein 10 g19.5%
Vitamin A 20% Vitamin C
Calcium 2.4% Iron 13.9%
*Based on a 2000 Calorie diet
Directions
Preheat oven until 375 degrees. Mix together sugar, brown sugar, vanilla, eggs, and butter until creamy.

Add flour, salt, and baking soda and mix together until fully blended.

Add chocolate chips and stir until the chips are evenly distributed.

Place on the pan.

Make sure to distribute the cookies evenly so that they have room to spread. Also, try to keep them all the same size.

Bake in the oven for approximately 9 minutes or until thoroughly cooked

Anonymous says :
why if they say it is a microwave recipe then this is in it Bake in the oven for approximately 9 minutes or until thoroughly cooked
Posted on:
21 July 2009 - 3:43am

Hey Andrian, Absolutely delicious recipe of Cookie. My younger brother is a chocolate lover and also like cookie very much. So it would be a great choice for him. I will send this recipe by email for him. Now, in the era of Globalization , cookie is also getting much popularity in India .
Posted on:
8 February 2008 - 12:06pm