»

Recipes

»

Almond

»

Almond Patties
Almond Patties Recipe
Nothing than a good crunchy snack to liven up your laid-back evening! This is the recipe for the wonderfully delicious Almond Patties! With not too much effort, you can get this delicious and quick snack prepared in just 35 minutes!!! Try this out and enjoy it!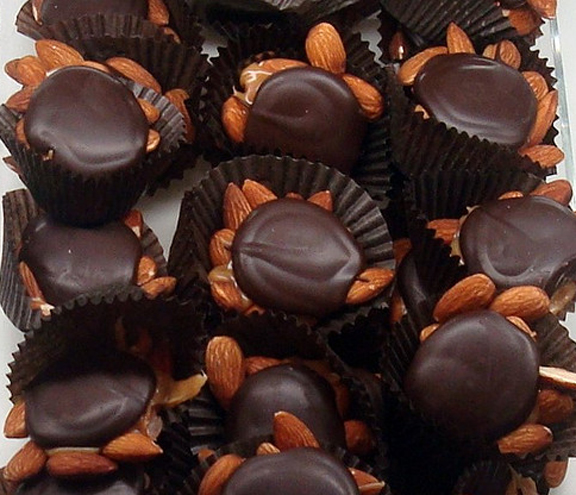 Ingredients
Butter

1/2 Cup (16 tbs)

Sugar

1/4 Cup (16 tbs)

Vanilla

1 Teaspoon

Flour

1/2 Cup (16 tbs)

, sifted

Salt

1/4 Teaspoon

Blanched almonds - 1 cup, finely-ground

Semi-sweet chocolate morsels -1/2 package (1/2 cup)
Directions
MAKING
1) In a bowl, mix together and cream the butter, sugar, and vanilla till light and fluffy.
2) Combine and sift the flour and salt and add to the creamed mix.
3) Add in the almonds and chocolate and blend well.
4) Shape into 1-inch balls.
5) Arrange on an ungreased baking sheet.
6) Place in the oven at 375° F and bake for 12 minutes.

SERVING
7) Serve as a snack.
Image Courtesy :
http://www.flickr.com/photos/22280677@N07/3549815865/