»

Recipes

»

Sauce

»

Almond Garlic Sauce
Almond Garlic Sauce Recipe
Almond Garlic Sauce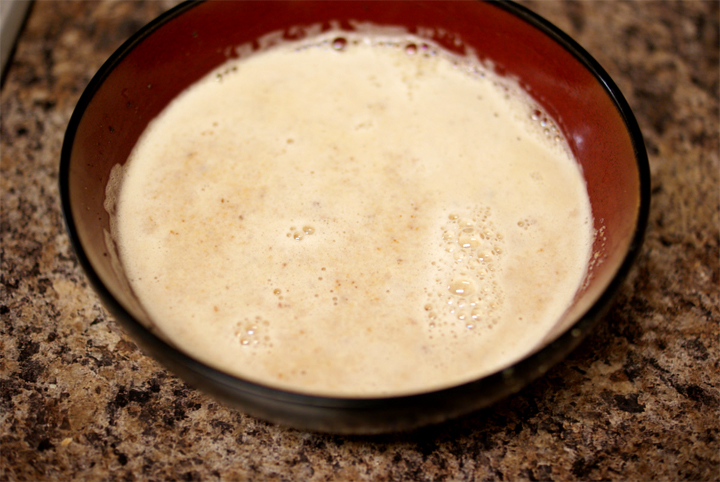 Ingredients
Garlic

8 Clove (40 gm)

Salt

1⁄2 Teaspoon

Almonds

5 Ounce

, blanched and finely ground (150 Grams)

Stale breadcrumbs

2 Ounce

, soaked in water and squeezed dry (50 Grams)

Fruity olive oil

8 Fluid Ounce

(250 Milliliter)

Lemon

1 Large

, juiced
Nutrition Facts
Serving size: Complete recipe
Calories 3134 Calories from Fat 2698
% Daily Value*
Total Fat 309 g475.3%
Saturated Fat 38.4 g192.1%
Trans Fat 0 g
Cholesterol 0 mg
Sodium 1370.6 mg57.1%
Total Carbohydrates 82 g27.2%
Dietary Fiber 23.4 g93.8%
Sugars 8.4 g
Protein 38 g75.9%
Vitamin A 0.6% Vitamin C 128.6%
Calcium 58.6% Iron 55.5%
*Based on a 2000 Calorie diet
Directions
Pound the garlic with the salt in a mortar until you have a smooth paste.
Add the almonds and breadcrumbs and continue pounding until smooth.
A food processor can be used, but you may need to add a tablespoon or more cold water to the almonds, so that the oil doesn't separate from them.
Beat in the olive oil by droplets, as for mayonnaise, to make a thick creamy emulsion.
Beat in 2-3 tablespoons lemon juice and taste for salt.