»

Recipes

»

Salad

»

All Beans Salad
All Beans Salad Recipe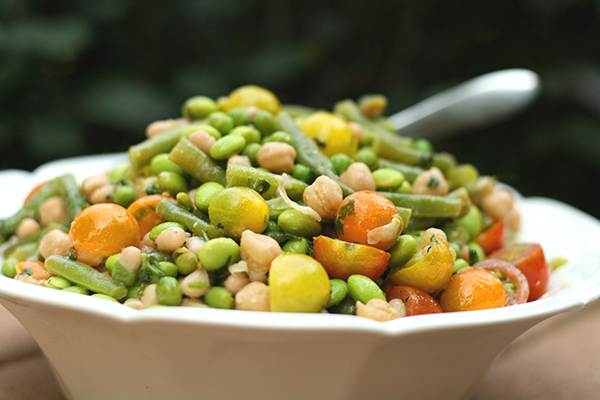 Ingredients
Sugar

1 Cup (16 tbs)

Salt

1/2 Teaspoon

Vinegar

1 Cup (16 tbs)

Green beans - 1 can (16-ounce), drained

Yellow beans - 1 can (16-ounce), drained

Lima beans - 1 can (16-ounce), drained

Garbanzo beans - 1 can (16-ounce), drained

Red kidney beans - 1 can (16-ounce), drained

Green pepper

1 To taste

Celery - 4 stalks, sliced

Onions - 3 medium, sliced very thin
Directions
MAKING
1) Take a saucepan and combine together the first three ingredients.
2) Bring the mixture to a boil. Boil for about 1 minute and then set aside to cool.
3) Take a salad bowl and combine together all the other ingredients.
4) Pour the prepared vinegar mixture over salad and toss nicely.
5) Refrigerate for about 24 hours, stirring repeatedly.

SERVING
6) Remove from the refrigerator and serve immediately.