---
Is It Safe To Eat Beef During Pregnancy?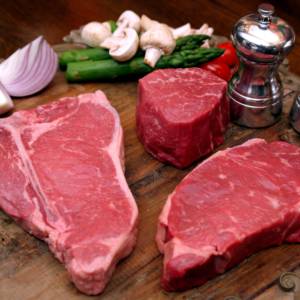 Beef, the densest bundle of nutrients would be a tasty choice of majority of meat-eaters worldwide. But is it safe to consume meat during pregnancy? You would hear multiple answers for this question. This is because, despite of having many nutrients beef eating needs certain limitations and has certain issues concerned with it. Trail down to decide whether eating beef is safe or unsafe during pregnancy.
Beef is an excellent source of iron, which is a very essential nutrient during pregnancy. It helps in oxygen and nutrient transport to the fetus which aids in its proper growth and development.

Iron content of beef is highly required in preventing anemia, the most common problem in pregnancy.

It has numerous depression-fighting vitamins and minerals, which are capable of reducing the depression levels during pregnancy. Pregnant women are highly prone to depression, anxiety, and mood-swings which can be managed by eating beefs.

Being good sources of protein, beefs are capable of promoting muscle and bone development in your babies'.

Zinc content of beefs aid in building healthy immune system and healing wounds in pregnant women.

The B complex vitamins of these foods help in releasing energy from food and get utilized properly.

The CLA-Conjugated linoleic acid content of beefs is capable of decreasing fat mass and increasing lean body mass.
Complications Linked With Beef Which Makes It Unsafe To Eat In Pregnancy:
Roast meat contains a high sodium content which may increase the blood pressure levels and cause edema during pregnancy.

A pregnant women who eats lot of beef, would make her baby exposed to the pesticides used in beef production, which would lead to low sperm count in future of that child if he would be a boy baby.

Raw and undercooked meat may get infected easily by listeria and thereby cause severe infections in moms-to-be.
Now moms-to-be! Now it's time to decide whether to have beef during pregnancy or not. But before deciding have a word with your gynecologist for a safe pregnancy.
Image Credit: sogoodblog.com
---