---
How To Fight Chicken Addiction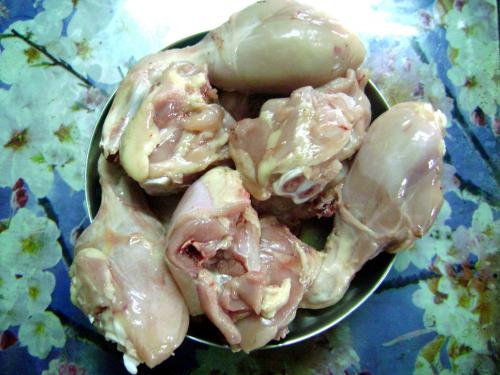 Chicken has been found to be one of the most troublesome foods that can cause addiction. They have a very strong attraction prompting the addicted person to think of chicken most of the time irrespective of time and place. Fighting food addiction is of course a big deal and needs the full fledged involvement of the affected person. Let us evidence some of the ways to fight the addiction.
Facts About Chicken Addiction:
Since the feed of chicken is mostly corn, over-eating of chicken has all the side-effects of over-eating corn too.

Inspite of having numerous

health benefits

, chicken is capable of depriving one's health due to various reasons.

Chicken increases body heat of a person and may invite associated problems.
Fighting Chicken Addiction:
Try to switch over to a recipe which you are least fond of.

Try to reduce the frequency and quantity of intake gradually.

Go in for another poultry meat as a variation.

Have your meals with a vegan companion so that you may be forced to eat something else.

Do not link chicken eating with your moods.

Get the help of your family members for quitting chicken consumption.
Have the poultry meat in moderate quantities and enjoy all the delicious recipes. You will surely be able to bid adieu to chicken addiction.
Image Credit: ifood.tv/photo
---