---
Kirstie Alley Says, 'I'm Dancing For 100 Days'!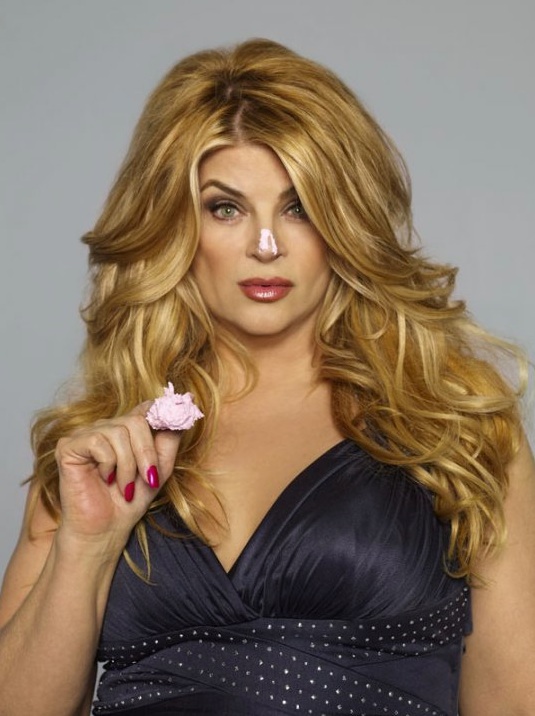 Kirstie Alley continues to amaze us even after her incredible stint with Dancing With The Stars Season 12.
In 2011, she famously lost 100 pounds: 60 pounds before 'DWTS' by using Organic Liaison products, and lost 30 pounds at the end of the show. Now, she has launched 100 Days of Dance! This is a program in which she will be motivating people to dance for 100 consecutive days in order to lose weight, regain stamina and be fit.
Kirstie Alley, 60, told People Magazine, "I want everyone to experience some version of Dancing With The Stars. People don't have to do monotonous, zombie workouts that are boring. The thing about dancing is that it's free and you can do it anywhere and anytime." Well, she has every right say that because she was placed second in the competition with her professional partner Maksim Chmerkoviskiy.
Earlier in November 2011, the actress also told People why she prefers dancing over any other form of exercise. "I dance almost every day. [It] gave me something that I can do every day that I actually love that doesn't feel like a hardship or a grind. Come on, getting on a treadmill every day would make me slit my throat," she said.
As for 100 Days of Dance, she plans to post videos of herself dancing on the site for 100 days starting yesterday, and she hopes to take it to some exotic locales with some special guests along the way. "My love is the Argentine Tango and I would love to go to Argentina in these 100 days. I've got to make Travolta dance with me. Jonathan Knight is going to dance with me. I have a whole fleet of people who said they would dance with me, so I'm excited," she said.
Atta girl, Kirstie! May the [Dancing] force be with you!
Image Courtesy: kirstiealley.com
Disclaimer: Image copyright belongs to the owner. The usage of the image in this blog is purely for entertainment purpose. No copyright infringement intended.
---