---
Popular Sauces For Falafel
Using the right sauces for Falafel can turn it the popular Arabic delight into a true heavenly treat. You can either buy sauces for falafel from any of the nearby grocery store or make it at home and sweep your family out of their feet by serving the dish with a tasty complimentary. Here are some simple, easy and exciting sauces that you can prepare at home and serve it with hot and delicious falafel.
Fried chickpea balls are served along with delicious sauce prepared by mixing together yogurt, curry powder, sugar, sour cream and pepper. The sauce has a savory taste and presence of yogurt makes it the best sauce for falafel. Yogurt is highly nutritious, easy to digest and helps in losing weight.
A perfect sauce for all carving taste buds; you can prepare the sauce in minutes at home because this glorious invention of the Asian cuisine requires very few ingredients that are commonly available in every kitchen. The ingredients used in the sauce are tahini, lemon juice and garlic cloves. You can even add different herbs to the sauce and serve it with variation each time.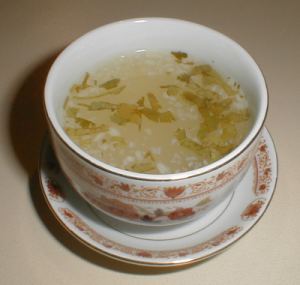 Tahini sauce:
Sumptuous sauce assorted from the American cuisine, prepared from garlic, lemon juice, tahini, parsley and green onion. The sauce is very easy to prepare, all you need to do is mix the ingredients well and serve it with green onion garnish. You may also add some chopped radish to the sauce, depending on its availability. The sauce tastes yummy when serves with falafel sandwich.
Mouth savoring spicy sauce prepared from tomato paste, hot sauce, garlic, lemon juice and fresh parsley. The sauce is usually too hot, but you may increase or decrease the quantity of spice by reducing the amount of hot sauce.
I am sure the sauces for falafel given above will definitely help you to serve, and enjoy the great snack with variation.
Image credits: sweetandsaucy.wordpress.com, carolinasaucecompany.blogspot.com, ile-maurice
---