»

Photos

»

News

»

Man Crashes Car Into Restaurant And Orders Pizza !
Man Crashes Car into Restaurant and Orders Pizza !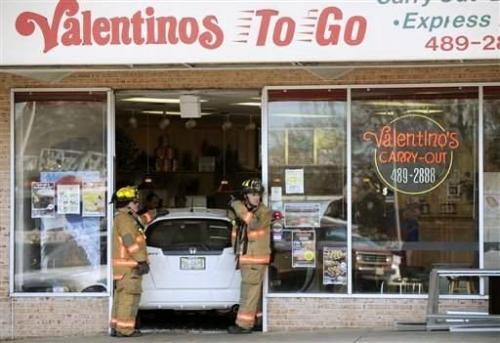 Around lunchtime on Wednesday, an elderly man crashes his car through the front door of this pizza restaurant (as you can see in the photo above!) located near Lincoln, Nebraska. But that's not the news. The news is that even when witnesses were rushing to check if the driver was safe, all he wanted to know was whether he could still order a pizza while he waited for the ambulance to arrive! Now that's called Pizza Mania!