»

Photos

»

News

»

Food Phobic Teenager Scared Of Dating
Food Phobic Teenager Scared of Dating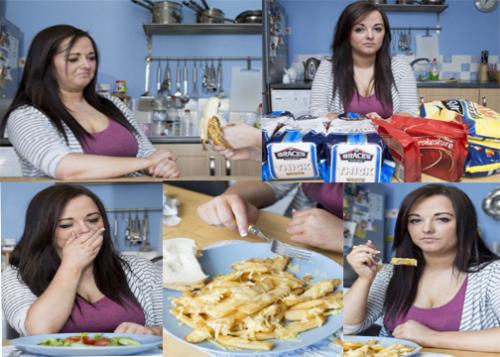 Food phobia? Does anything like that even exist? Well this is exactly what Abi Stroud, a teenager living in Newport, Wales, is suffering from. The 18 year old who heaves at the very sight of a banana and gets panic attacks at the very thought of fruits and vegetables, has been living ONLY on cheese and chips for 8 long years!
But the mature cheddar, bread and frozen chips which are sourced for her again must be from the right brand. To add to her phobia wounds, the teenager is so embarrassed of her condition that she could never even have a boyfriend.
The doctors call her condition Selective Eating Disorder (SED) which is a phobia of almost every food. To add to Abi's agony, she is even scared of trying any new food. The poor girl was even reduced to tears once when a teacher tried tempting her to a chicken nugget. Mercy!
Images: dailymail.co.uk