»

Photos

»

News

»

Delicious Bacon Scarf To Help You Cope The Porkocalypse!
Delicious Bacon Scarf to Help You Cope the Porkocalypse!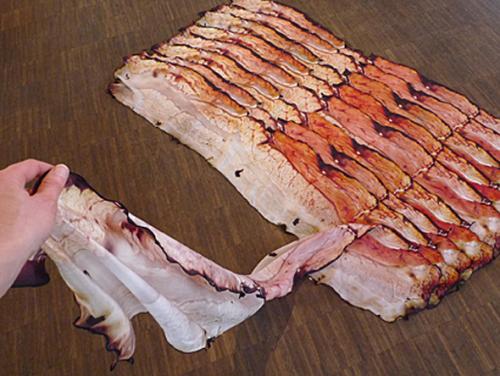 If you aren't baconed out already, one gift you would simply adore is the bacon scarf. We found an absolutely incredible food art with its perfectly photo-realistic bacon scarf created by Natalie Luder, a Swiss artist.
Image: foodiggity