»

Photos

»

Chocolate Jewellery
Chocolate Jewellery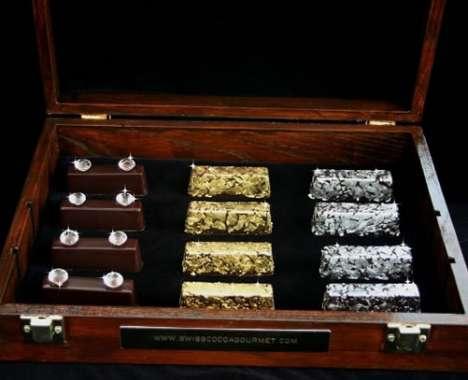 How cheesy can you get this Valentine's? Apparently, there is no limit, especially with the Royal Collection from Cocoa Gourmet , which consists of a delectable collection of 12 chocolate masterpieces made with edible gold, silver and diamonds! Guess what the price is?.... $1,250. The box has four 22 carat gold chocolates, four pure silver chocolates and four sweet diamond pieces ..... What a steal!!!

We are supplier of edible gold and silver flakes
Posted on:
20 May 2011 - 1:24am

Anonymous says :
I love chocolate........ but not that much... i mean come on...that's a little to much chocolate right?
Posted on:
8 December 2009 - 7:31pm