»

Blogs

»

Drinks

»

Wine

»

Which Wines Are Best For Cooking
Which Wines Are Best For Cooking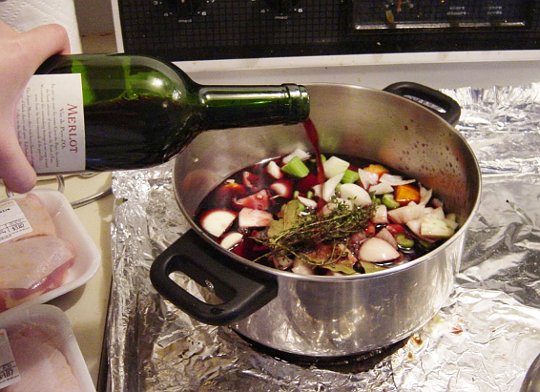 You know that wine adds class and flavor to even the most mundane of dishes. But do you know which wines are suitable for culinary purpose? No? Well, there are a lot of wines available in the market, which are overpriced and cheap, good, bad and worse, so which ones would you pick up for your kitchen? Here are the choices you can make and look like a wine connoisseur when you take up cooking. But before that, the three golden rules of wine in cooking:
a. Regular drinking wines are a better choice over special cooking wines available in the market.
b. Rice wines are popularly used for cooking Asian dishes.
c. Grape wines are used for Continental dishes.
Rice wines in Asian cuisine
Rice wines are the best for cooking Asian dishes, especially in case of Chinese and Japanese dishes. It is made of fermented rice starch. Rice wines add flavor to sauces and also work as a marinating agent. Although, limited to the Asian cuisine, rice wines are nowadays being experimented in different parts of the world.
Grape wines in European cuisine
Both red and white wines are used in European context. While Red wines are used to cook dishes made with beef, veal, pork and lamb, white wine is generally used with chicken, seafood and vegetables. The popular Italian red, Chianti, is perfect to make red sauces while the sweet white wine often finds use in dessert-making. Dry white wines are used in seafood soups.
Now that you have a good idea of which wines go into making what, start using wine today.
Other Articles You May Like To Read:
a. How To Find A Good Dry Wine For Cooking
b. Wine Flour Adds Kick To Your Cooking
c. What Do You Know About White Cooking Wine
Image credit: thekitchn, leilaling, sciencedaily