»

Blogs

»

Menu

»

What To Do With Leftover Pasta Quick Ideas
What To Do With Leftover Pasta Quick Ideas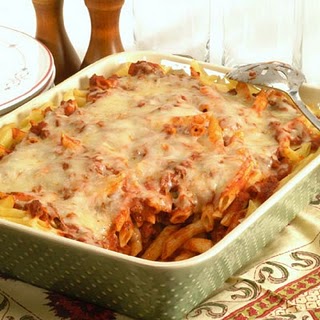 Pasta is the most adored and savored Italian foods. However, when there are leftovers, you wonder what to do with leftover pasta. Throwing it out would be one option, but that is the same as throwing money. There are some wonderful things to do with leftover pasta. To know more on what to do with leftover pasta, read on…
Some Interesting Ideas On What To Do With Leftover Pasta
You can use leftover past to make delicious casseroles. Get out all your leftover vegetables, some meat or beans and the leftover pasta. Mix it up, transfer to a casserole dish, sprinkle cheese in generous amounts, and season with Italian seasoning or red paprika, and then bake it to golden brown. You will have a delicious and very easy casserole to eat.
Patties are so versatile that they can be relished as an appetizer or as a main dish, Make use of the leftover pasta to prepare some delightful patties. Mix the leftover pasts with eggs, ricotta cheese, Parmesan cheese, and pepper, shape into patties, and deep fry to golden brown. Serve the patties hot with tomato ketchup and mint chutney.
Bind the leftover cooked pasta with one or two eggs. Using a teaspoon, add it to hot griddle and cook until they turn golden brown. Serve this fritters with crispy fried onions and a sauce of your choice. With a few leftover veggies, these are a great snack or quick meal for one.
Soup is one of the good things to do with leftover pasta. Whether you make homemade soup with chopped vegetables and stock, or chicken, the addition of leftover pasta and turn it into more of a complete meal.
Next time you are confronted with what to do with leftover pasta, try these delicious pasta ideas!
Image Credit: bmbeatery.blogspot.com, albioncooks.blogspot.com , ifood.tv

Anonymous says :
I always prefer to make a soup out of the leftover pasta. But learnt the other ways to use the leftover pasta... will surely try and share my experience!!
Posted on:
16 August 2011 - 2:22am
Pasta fritters is indeed an innovative idea and appeals to my Indian palate too:) Thanks for sharing it
Posted on:
16 August 2011 - 9:24am
I usually make a casserole but I love the idea of pasta patties! Must try that. Thanks for the recipe too.
Posted on:
16 August 2011 - 10:50am

I never thought that pasta could be used in all these ways too.
Posted on:
16 August 2011 - 11:14am

looks fattening to me! are there any healthier options?
Posted on:
16 August 2011 - 11:39pm
The pasta soup is really interesting!
Posted on:
17 August 2011 - 12:26am