»

Blogs

»

Health

»

What Are The Benefits Of Using Ganoderma In Daily Diet
What Are The Benefits Of Using Ganoderma In Daily Diet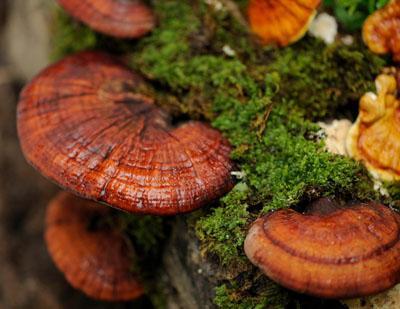 Ganoderma lucidum, the botanical name for a mushroom commonly known as lingzhi, has been in practice as a Chinese medicine for the past 20 centuries. Perhaps, that is why, it is also called the "mushroom of immortality." With this mushroom fast gaining recognition in the West as well, it is time to take a stock of its immense health benefits.
Prevents Cancer
This mushroom boosts immunity and helps your body fight growth of cancer cells.
Supports Immunity
Useful for your immune system, patients in case of advanced tumors were found to benefit from a regular dose of this mushroom.
Heart-Friendly
This mushroom is also a friend of your heart as it has been helping patients of stress and angina for centuries. It facilitates blood flow in vessels and lowers the oxygen consumption in your heart muscles.
Storehouse of Antioxidants
This mushroom also contains one of the highest levels of antioxidants found in any food. Be it Polysaccharide, Polysaccharide-peptide complex or Phenolic components, Ganoderma lucidum works wonders for your body's antioxidant supply.
Protects Liver
One of the favorite ingredients used to protect liver, Ganoderma lucidum has also been administered to patients suffering from Hepatitis B. It showed tremendous impact on their liver health within a month.
Curbs Bacteria
With its anti-bacterial powers, this mushroom works best against organisms like Aspergillus niger, bacillus cereus, candida albicans and E. coli.
Lowers Cholesterol
If you are suffering from high cholesterol, you should start consuming this mushroom. This medicinal food will help you keep your cholesterol level under control.
Other Blogs You May Like To Read:
2. Shitake Mushrooms Health Benefits
Image Courtesy: veria