»

Blogs

»

News

»

Wanna Eat The World's Most Expensive Sundae?
Wanna Eat The World's Most Expensive Sundae?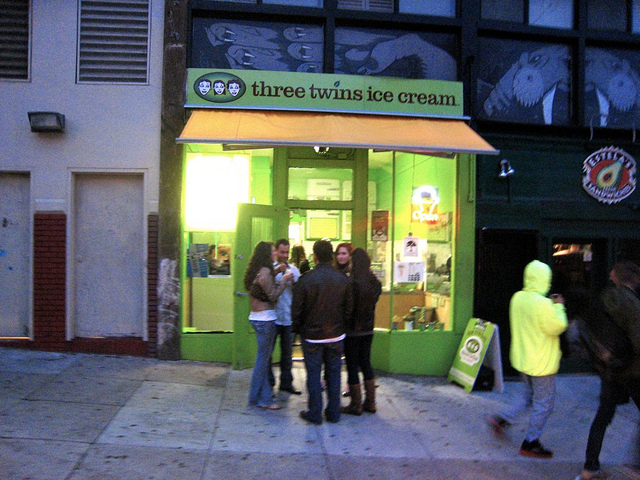 The "Three Twins Ice Cream" was so far known for being associated with charitable causes through its organic products. All that is soon going to change, now that the San Francisco-based company has launched the world's most expensive sundae.
Yes, you may have heard of the world's costliest burger, omelet, and beer but now is the time to introduce yourself to the costliest ice cream sundae of the world, which will cost you $3,333.33 exactly. The "Three Twins Ice Cream" founder Neal Gottlieb believes that his sundae has no equal in the world in terms of its cost. In fact, he has even "researched extensively on the Internet" to claim his sundae to be the costliest.
The sundae is made of three scoops of organic ice cream nestled between slices of organic banana and topped with three syrups, made from expensive wines, which are - a Chateau D'Yquem, a 1960s vintage Port, and a German Trockenbeerenauslese. But that is not all. The wine comes with its own cellist, whom you can ask to play anything while you enjoy your sundae.
This is what Gottlieb has to say about his most expensive dessert, "I put it up not really as a joke, but for something fun for people to read while they're waiting in line. I relly hate the most expensive when most of the expense is for the serving dish, like the most expensive cocktail that comes in a crystal chalice. We serve the most expensive sundae, but the food cost is one-third of the price."
The ice creamery, which is best known for promoting local, organic flavors such as balsamic vinegar and strawberry, cardamom and sea salt caramel, has put a charitable twist to its most expensive ice cream sundae as well. Gottlieb informed that a third of the cost of each such sundae would be donated to a local land trust.
The founder admits that ever since the "world's most expensive sundaes" were added to the menu, it has created quite a stir among the patrons.
Image Courtesy: sfist.com