»

Blogs

»

Facts

»

Types Of Cheesecake - One To Suit Everyone's Culinary Delight
Types of Cheesecake - One to Suit Everyone's Culinary Delight
Cheesecake comes in different flavors but each one is equally popular. In fact, there is one cheesecake to suit every palate, right from the most basic to the most complicated cheesecake recipes. Every time you alter its ingredients or add new toppings, you get a different cheesecake. Here are some of the most popular cheesecake recipes from across the country:
The main ingredients of the New York cheesecake are cream cheese, eggs and sugar. It is believed that "New Yorkers say that cheesecake wasn't really cheesecake until it was cheesecake in New York" – this is how the New York style cheesecake got its name. New York style cheesecake is made in a spring-form pan.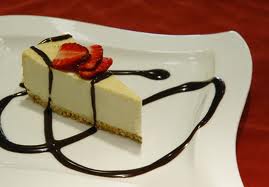 Pennsylvania Dutch Cheesecake is quite similar to the New York cheesecake with the only difference that it is made with farmer's cheese, also called pot cheese, which has less water content. Pennsylvania Dutch cheesecake is somewhat tangier in flavor as compared to the traditional sour cream cheesecake.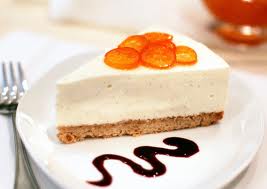 Cheese cakes that either have fruits: as a topping or swirled within the cheesecake are known as fruit cheesecakes. Toppings can be blueberry, strawberry, cherry or any fruit that you might like.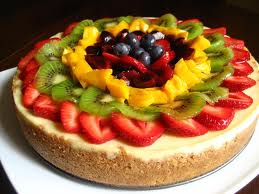 No Bake Cheesecake
No bake cheesecakes are available in kits that do not require baking at all. No bake cheesecakes are easy to make and requires little effort or time.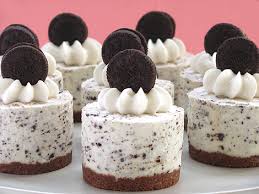 Roman Cheesecake
Roman cheesecake is made using a combination of ricotta cheese or mascarpone cheese, honey as well as flour. Roman cheesecake is not necessarily round like the traditional cheesecakes but can also be shaped into loaves. Bay leaves are also used in this recipe. Roman cheesecake is dryer as compared to other varieties.
Everybody's favorite recipe, chocolate cheesecake is available in different forms itself. You can use chocolate to flavor the entire cheesecake or use it for marble effect by swirling it into the cream cheese. Chocolate may also be used as a topping or to form the base as a crumbled crust.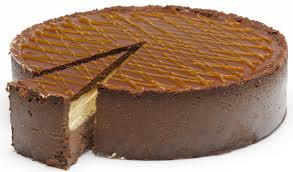 French Cheesecake
Gelatin is the binding ingredient in the French style cheesecakes, which are light and delicious. They are approximately 2 inches in height. Their distinct savor and light taste is mainly because of the use of Neufchatel cheese.
Other Articles You May Like To Read:
2. How To Melt Gelatin To Make Cheesecake
3. Gift Cheesecake – How To Tips & Ideas
Image Courtesy: deansshortbread, tumblr, foodimentary, kitchenbliss, bakersroyale, Canada, librarything, foodservice