»

Blogs

»

Menu

»

Two Day Menu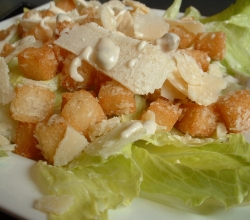 Planning three square meals for a family has to be done carefully as well as well in advance so that whether it is a two day menu or a two month menu, we make things convenient. Taking the case of a two day menu, one can think up of options ranging from the mundane to the gourmet. Here is your guide to planning a two day menu.
Day One
For Day One of your Two Day Menu, here are some options for breakfast, lunch and dinner
Breakfast – You could serve
Pancakes with apple sauce or maple syrup, fresh fruits of your choice and a glass of milk

Eggs and bacon, a serving of leftover salad, fruit smoothie
Lunch – you options are
Broccoli Salad, chicken sandwich and orange juice

Cold Pasta, Caesar Salad and Chocolate milk
Dinner – here are some options
Turkey Salad, Smoked Salmon and

fruit salad

with ice cream Chicken coleslaw salad, lasagna and chocolate walnut cake
Day Two
For Day Two of your Two Day Menu, here are some options that might work for you
Breakfast – you could serve
Peanut butter and jelly sandwiches, a banana and milk

Spinach Frittata and a glass of Orange juice
Lunch – here are some options
Pasta Alfredo, milkshake with chocolate

Tuna Salad, Burritos and orange juice
Dinner – you could serve
Tossed salad, beef pot roast and cherry tart

Calzone, coleslaw and chocolate pudding
Two Day is a concept not any fixed idea. We have made here a presenation of over all delicious and nutritous menu for two day plan. You can create your own on your discretion however, do not forget to share your idea with us. More more recipes pls consult ifood.tv recipe collection.
mage Credit- ifood.tv