»

Blogs

»

Occasion

»

Turkey Guidelines For A Safe Thanksgiving
Turkey Guidelines For A Safe Thanksgiving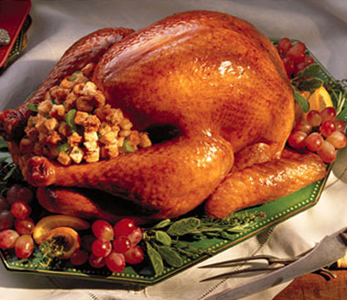 No Thanksgiving dinner is considered complete without a golden-brown roasted Turkey acting as the centerpiece of the dinner table. However, in order to reach that zenith of culinary extravagance, food safety experts suggest some guidelines, which are going to be instrumental in ensuring a safe Thanksgiving meal this year.
Barbara Brown is a food safety specialist with the Oklahoma State University's Cooperative Extension and she points out the following rules to follow if you want to have a safe and tasty Turkey to eat this Thanksgiving.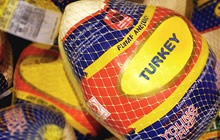 Fresh or Frozen - The expert says that the only difference you have to keep in mind while purchasing either a fresh or a frozen turkey is that the former has a shorter shelf life. To have enough meat for everyone during the Thanksgiving meal, purchase at least one pound of uncooked turkey per person. If you go like this, there is also a chance that you will have turkey leftovers to be used in sandwiches, pot pie, noodles or tetrazzini, later on.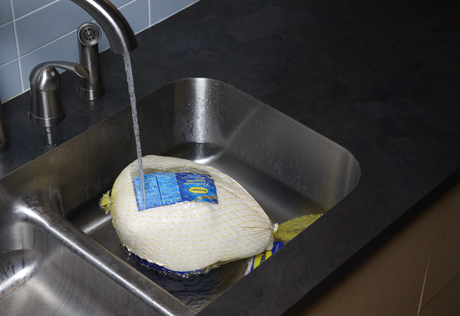 Thawing The Bird - Now if you pick up a frozen turkey, you will have to thaw it as per the thumb rule that you need 24 hours of thawing for every 4 to 5 pounds of whole turkey. While thawing the turkey, keep in mind to give it an additional day or two so that no portion of the turkey is left frozen. You can thaw by keeping the turkey in the refrigerator, not in the freezer section, because that is the safest way. However, in case you are running short of time, you can also thaw the bird in cold water. Remember, after thawing, you need to cook the turkey immediately.
Cook From Frozen - In case you have no time at all, considering the fast-paced life you keep, then you can also choose to cook the turkey from its frozen state. In that case, you will have to cook it for 50% longer, that's it. Also, don't forget to remove the giblets packages with a pair of tongs or a fork before you cook it. In case of thawing too, remove the neck and giblets carefully before you put the frozen turkey into the refrigerator.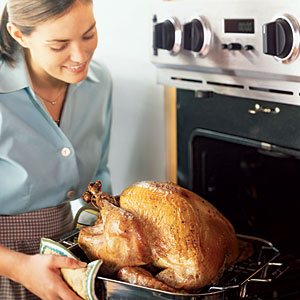 While Roasting - This is, perhaps, the most sensitive part of the whole turkey-cooking process during the Thanksgiving. If you are roasting or deep-frying a turkey, you need to cook the bird up to a minimum internal temperature of 165 degrees. Use a meat thermometer to check the temperature of the thickest part of the turkey thigh to ascertain that you have reached the minimum internal temperature. In case you are cooking a stuffed turkey, experts recommend that the stuffing should be cooked separately in a casserole dish, up to a minimum temperature of 165 degrees.
The Leftovers - In case you have leftovers from the Thanksgiving meal, you should store them in the refrigerator at a maximum temperature of 40 degrees, so that the bacteria doesn't grow. While using the leftovers, reheat them to at least 165 degrees. In case you are left with sauces, soups, and gravies, reheat them to at least the boiling point before you consume them. However, don't keep the leftovers beyond 3 to 4 days after Thanksgiving.
Thanksgiving is a wonderful time to share with your family and if you follow the expert guidelines, you will have a wonderful Thanksgiving dinner to share too, long after the holiday is over.
Other Articles You May Like To Read:
1. Pamela Anderson To Tickle A Turkey This Thanksgiving
2. Top 7 Thanksgiving Turkey Poisoning Protection Tips
3. Tips For Cooking Thanksgiving Turkey
4. Valley Food Banks Short On Turkey For Thanksgiving
Image Courtesy: glangler, cookinglight, foodsafety, campbellskitchen