»

Blogs

»

Menu

»

Top Ten Starters For Dinner Party
Top Ten Starters For Dinner Party
You've decided to call your friends over for a dinner party but now you are a little stressed out . You have no idea what kind of starters to prepare for them! Worry not, we've listed a few simple and easy starters that you can prepare well in advance for your dinner party.
Dinner Party Starters You Can Make In a Jiffy
Chicken liver is a very versatile organ meat and exceedingly easy to cook. The pate can be prepared up to two days in advance and poured into individual serving ramekins. Serve it with toast points, pickles and herb butters on the side.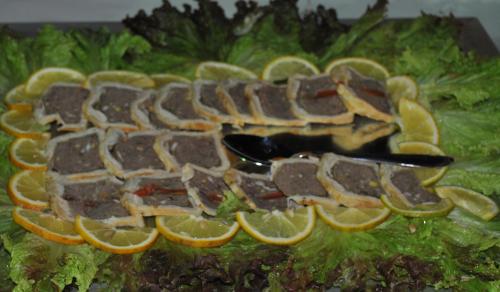 Having a vegetarian starter is very important. These stuffed bell peppers are ideal as you can stuff them with literally anything. They are very easy to prepare and you can make vegetarian and non-vegetarian versions. Just remember to cover the vegetarian versions with an herb sprig or you could end up mixing them up and serving them to the wrong guest
Onion toasts are very easy to prepare and oh, so delicious. The onion filling can be made two to three days in advance. Just before serving, spoon the filling on to toasted bread, cover with cheese and grill. It takes about 15 minutes to cook through and can be served immediately.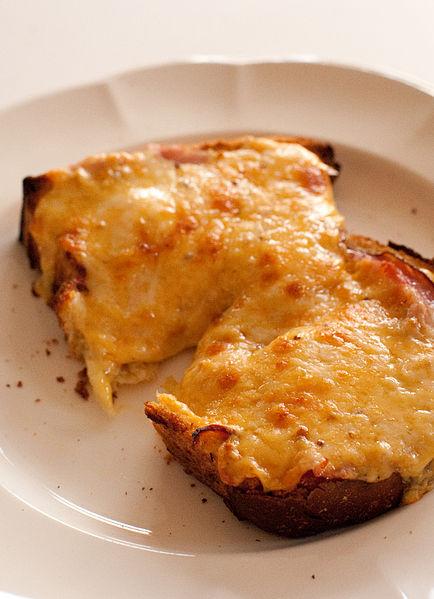 Yum, yummier and yummly is the only words we have to describe this delicious simple starter. Part of the attraction is that you can get everything for making this snack readymade. Buy the ravioli; buy a sauce and just deep fry in ten minutes. This version can be a little fattening but you can buy low-fat ravioli and then toast them instead of deep-frying.
Everybody loves meatballs. You can buy readymade meatballs or make them at home and then sauté them in a simple marinara sauce or a teriyaki sauce. For vegetarians, we really do recommend these super easy raw walnut balls. Both varieties take about twenty minutes to make but they are super-moist and flavorful.
There are a range of soups that you can serve as starters but we love gazpacho. The soup is easy to make, high on nutrition and low on fat and ideal as a starter. Just make sure that you make the soup well beforehand as it has to chill overnight to develop the right flavors. Serve the soup in small bowls and drizzle garlic oil, tomato juice, salt and pepper on top for a wonderful dining experience.
Satays are just a different way of saying meat-on-a-stick and that is exactly what it is! Marinate your meat and skewer it for grilling. Serve it with exotic sauces like peanut sauce, hot and sweet sauce, teriyaki sauce etc. Guests can pick and choose the sauce they want with every bite. If you use lean meats, vegetables, chunks of cheese and low fat sauces, you can create a really great vegetarian as well as non-vegetarian skewer.
Smoked salmon starters are great as they require very little assembly time. Salmon is available all through the year and most people like the taste. The smoked salmon can be purchased and the filling can be prepared well in advance. The salmon fillets are wrapped around chilled flavored rice fillings and served. This starter is low in calories due to the small amount of rice but it is very high flavor due to the fish and flavorings that are used.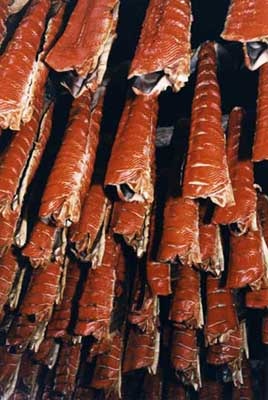 It's just so hard to resist deep fried cheese. Everybody loves it and its so simple to prepare. You can use Manchego, Kasseri, Ricotta, Camembert or even plain old Mozzarella cheese for this dish and fry it up in ten minutes in a deep fryer.
These are so easy to make and delicious that they disappear quickly. They are easy to consume as finger foods and they are delicious with the right sauce. Use about ten wings per guest and cook them the night before. Prepare the sauce and set aside as well. Just before serving, heat the wings through and broil quickly under a high flame with the sauce. Quick and easy chicken wings are ready to go!
A few tips to remember
Although most guests will consume meat and meat-related products, there is a very good chance that a few guests might have dietary restrictions. Try to provide a non-vegetarian starter and a vegetarian version. You can use low fat meat like chicken or turkey in the meat-based starters and make the vegetarian starters gluten-free and low carb to cater to as many dinner guests as possible.
Do you have any special dinner starters that your guests and family rave about? Do share your recipes with us here.
Image Credit : ifood.tv , cafebuonaros , articrose, thenextbarstool