»

Blogs

»

Occasion

»

Top 5 Valentines Day Food Crafts
Top 5 Valentines Day Food Crafts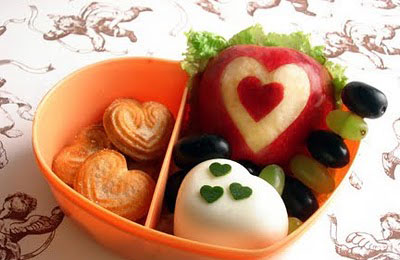 Expressing your love happens to be the chief idea behind the celebrations on 14th February. Why not do it in style by gifting your partner with Valentines Day food crafts that you have created with your own hands? It surely beats the commercial packages hollow while your Valentine gets to realize how much you care. Conjuring up a few exceptional Valentines Day food ideas are not too difficult either. All you have to do is to don your thinking hat and you are sure to get innovative ideas about making Valentines Day food crafts. Here is a list of the top 5 Valentines Day food crafts that might help you along the way.

Chocolate Roses - Create a unique posy of pink and white chocolate roses with milk and dark chocolate plastic. Considered to be one of the most traditional Valentines Day food crafts, the roses will voice your feelings admirably.

Candy Bouquet - Another of the brilliant Valentines Day food ideas that can serve your purpose is to gift your partner with a bouquet created out of candies.

Cookie Hearts - A collection of heart shaped sugary cookies will definitely succeed in winning your Valentine's heart.

Love Bugs - Cute caterpillars made with candy kisses will earn you kudos for creating the most romantic and innovative Valentine gift.

Cupid Cake - Bake a cupid cake with strawberry, chocolate and whipped cream and watch the arrow strike home.
Take out a little time to make the Valentines Day food crafts yourself and watch the day take on a new meaning altogether!
Image Courtesy: freeamazingimages.com