»

Blogs

»

Occasion

»

Top 5 Snacks For Valentine's Day
Top 5 Snacks For Valentine's Day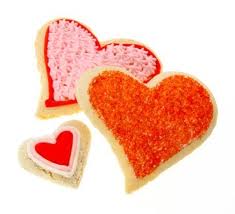 Valentine's Day will be soon here and many of us have already started searching for recipe ideas for hosting a perfect party. I am here today to share the top 5 snacks for Valentine's Day which are not only delicious but very easy to make. These Valentine's Day snacks are not very time consuming too.
So, just make a note of these snacks for Valentine's Day and get set go-
Apricot canapés- Dried apricot slices, topped with blue cheese, honey, crushed pistachio and some pepper, makes colorful and healthy Valentine's Day snacks. Be it a kids party or for grown up's, these creamy apricot canapés will be liked by all.

Marinated olives with lemon thyme and rosemary- One of the top 5 snacks for Valentine's Day is olives marinated in aromatic thyme and rosemary. A tinge of lemon helps in adding to the flavor of the dish. Choose the best olives and serve it as one of those appealing snacks for Valentine's Day

Tomato-basil skewers- Skewering cherry tomatoes with creamy mozzarella balls make the dish one of the perfect snacks for Valentine's Day. Add some basil leaves in between to get a better flavor and drizzle it with olive oil. Season it with salt and pepper and serve.

Strawberries dipped in chocolate- There can be nothing better than dark chocolate for Valentine's Day. Melted hot chocolate when combined with the red fruit strawberries makes a delightful Valentine's Day snacks. This sinful delight will be a treat to the taste buds of all your loved ones.

Grilled cheese sandwiches- Thick layer of cheese combined with different vegetables put in between the slices and grilled makes an excellent grilled sandwich. But to make it a perfect Valentine's Day snacks, cut it into heart shape with a cookie cutter. Serve it hot with different dips. It will be one of the most filling and scrumptious snacks for your Valentine's Day evening.
Enjoy Valentine's Day with your loved ones. My wishes to all of you. Happy Valentine's Day!
Image credit-blisstree.com