»

Blogs

»

Occasion

»

Top 10 Romantic Food Gifts For Valentine's Day
Top 10 Romantic Food Gifts For Valentine's Day
Valentine's Day is the day of romance, so what better way to make your beloved feel special than to give him or her a romantic food gift. Here is a list of top 10 romantic food gifts that you can give for Valentine's Day.
Champagne
Celebrate the Valentine's Day with your loved one over a glass of champagne, which comes in a bottle that you will have lovingly chosen, packed romantically and presented to your beloved. Nothing spells class like a champagne of good quality champagne. You can choose from among the 10 champagnes worth their weight in gold to make the right choice.
Oysters
Believed to be a major aphrodisiac, oysters are a gift to be given when you want your Valentine's Day to be an intimate affair. The sensual texture of the raw oysters, combined with their flavor makes for a heady Valentine gift.
Chocolate
Who can argue with this? Nothing spells romance better than a basket full of chocolates. Whether you go for a high-end label like Godiva or a no-brand chocolate, what matters is how you give it.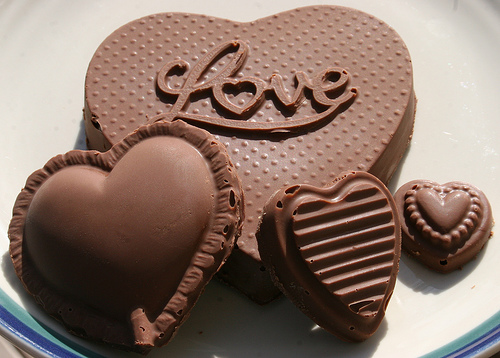 Fruits
Not just any fruit but fruits like strawberries, cherries and pomegranates qualify for a romantic food gift. These juicy fruits, red in color, go right with the spirit of this romantic day.
Black Truffles
Expensive, delicious and aphrodisiac – these are the qualities you should be looking in a food to make it supremely romantic food gift. Well, black truffles are all that and more. However, you may need to confirm the taste preferences of your loved one before you go ahead with this one because it is an acquired taste.
Caviar
Another luxurious choice to make on Valentine's Day! Caviar is also believed to have aphrodisiac qualities and when paired with a bottle of champagne, it makes for an ideal romantic food gift.
Lobsters
You may think lobsters? Really? Well, it is not that odd because seafood makes for a great romantic food. Although, we would not suggest bringing home a live lobster because that may turn off your Valentine but you can sure take her to a nice lobster dinner. Or if you want to get more adventurous, you can attempt cooking one at home.
Nuts
Nuts like walnuts and cashews can enhance your romantic mood and also that of your beloved. You can combine nuts and chocolates to make a nice romantic food gift basket.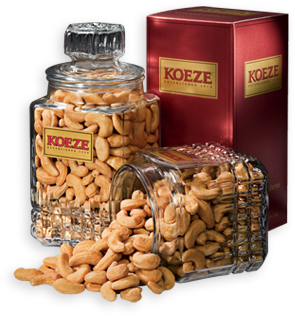 Pine Seeds
These seeds are an effective stimulant for your libido. This is why they find a place in the top 10 romantic food gifts list.
This last gift can be used in a number of ways to express your love for your beloved. If you are a keen cook, you can attempt to make it at home and serve it after a romantic dinner. Or you can even order it from a reputed confectionary.
Other Articles You May Like To Read:
1. Food Gift Baskets - The Perfect Gift For Foodie
2. Top 10 Champagnes Worth Their Weight In Gold
3. Surprising Ideas For Valentine's Day!
Image Courtesy: ifood, crosscountrykatie, redcook, phoenixnewtimes, photobucket, universeofluxury, dimasharif, foodrepublic, koeze, wholefoodsmarket, chocolatecr