»

Blogs

»

Menu

»

Top 10 Greek Street Food
Despite the presence of countless cafes offering meze, there is no dearth to the delicious foods available in the streets of Greece. From chicken sandwiches to the Dutch croquettes to Flemish fries and hot dogs, the Greek streets offer some cool foods. Very much part of the authentic Greek cuisine, these Greek street food delicacies are dedications to the street food aficionados. Here are the 10 best street foods from Greece.
10 Adorable Greek Street Food Delights
Despite being the Easter favorite, this cookie with a glazed top is relished as one of the most popular street foods. Available mostly during Easter season, these are enjoyed traditionally with afternoon tea or thick Greek coffee.
A national dish of Greece, the recipe of this adorable street food has been passed over to the generations. A triple-layered baked eggplant and beef casserole, it tastes fabulous when eaten fresh. You can make it more flavorful by adding the sauce of your choice as the topping.
8. Flemish Fries Aka Vlaamse Frites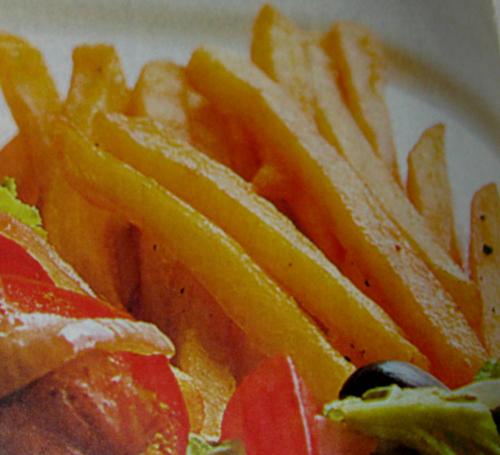 Delicacies from the Belgian cuisine, the fries are one of the most sought after street foods in Amsterdam. Relished by people across the world, these fries are very similar to French fries and are eaten with rich mayonnaise.
This is a Middle Easter dip, which is relished as an appetizer. Serve with pita bread, the chickpea-based dish comes with the tanginess of lemon juice and goodness of olive oil. You can buy it from the streets of Greece and enjoy them with French Fries.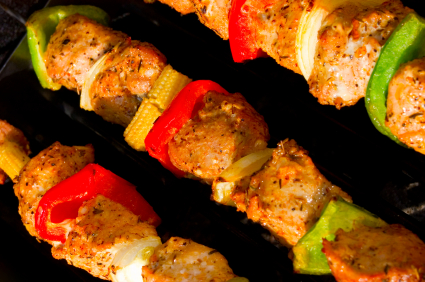 The char-grilled kebabs make for a filling meal. Chicken, pork, or lamb pieces are grilled on coals until tender. You can relish them with rice-salad or as a stuffing for pita bread with onions, tomatoes, and s sauce of your choice.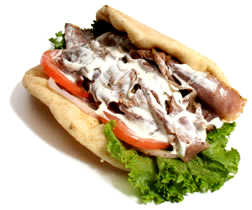 A gyro is quite similar to a sandwich. Meat roasted on vertical spits is wrapped in pita bread along with onions, tomatoes, and tzatziki sauce.
A layered pastry dish of Greek cuisine, buttered phyllo layers are filled with a mixture of egg and feta cheese. Kasserotopia, a variety of this dish, comes with kasseri instead of feta cheese. A mid-morning delicacy, it is relished by the Greeks when they skip their breakfasts.
3. Katiki
Slightly tangy in flavor, this fresh cheese is spreadable in nature. Prepared from a mixture of sheep's milk and goat's milk, this white, creamy cheese can be relished with bread or with French fries as a dip.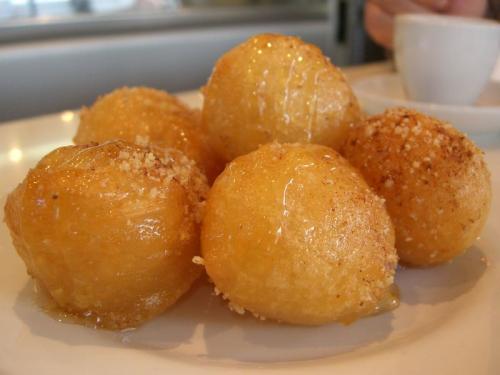 Who does not drool over puffs? This is a sweet golden puff, deep-fried and soaked in a mixture of honey and sugar. Top these sweet delights with powdered sugar ti indulge in a heavenly experience.
Golden, deep-fried delicacies made with minced meat, potatoes, fish, egg, onion, milk, wine, assorted spices, and herbs, it is a crunchy dish enjoyed as an appetizer. It can also be enjoyed as a side with a light soup for a filling meal.
Now that you have taken a visual tour, try them out and savor the flavor and taste of the awesome Greek street food delicacies.
Image Credit: ifood.tv, greek-islands.us, lukehoney.typepad.com

"adorable" mousakka? Moussaka is a very flavourful savoury dish with bechemel sauce as the top layer.
Posted on:
19 October 2011 - 6:18pm
Kroket is one of my favorite dish..It's a mouth watering dish for me..
Posted on:
10 December 2011 - 4:02am

Dolmas/dolmathes are my favourite I think. We make them using grape leaves for the wrapper. Inside is a lovely combination of ground lamb, rice, golden raisins, pinenuts, dill, etc. These are dipped into a lemon-egg sauce called Avgolemono, prounounced ahv-ghoh-LEH-moh-no . Another Greek fav is Pastitso! The hollow long pasta called Perciatella pasta is used along with a meat sauce of ground beef, tomatoes, Kefalotiri cheese, and topped with Bechamel sauce. Baked. AWESOME! Greek Yoghourt is another amazing Greek treat especially with local honey as in Spili on Crete! Each island and each region of Greece has its' own specialities. Grilled squid in Athens is always wonderful as is taramosalata! Gyro (prounounced He-ro) is one of the most popular Geek street foods. I love the lamb best-slices of lamb are threaded on the long upright skewer and it turns and is rotiserrie cooked with self basting juices. It is not ground meats as some places in the US serve.
Posted on:
11 December 2011 - 6:05pm