»

Blogs

»

Facts

»

Top 10 Chefs Of Europe
European cuisine enjoys a special place in the heart of food lovers; thanks to its richness and diversity. Countless dishes including assorted varieties of stuffed meats, hearty stews, sticky pastries, crepes, danishes, salads made with yogurt, and pierogi, to name a few, have carved a special place for themselves among the food aficionados, courtesy the chefs of Europe. From the renowned Jamie Oliver to Paul Rankin, the list is endless. Take a short journey through the lives of some such impressive people from this walk of life.
My Favorite 10 European Chefs
1. Jamie Oliver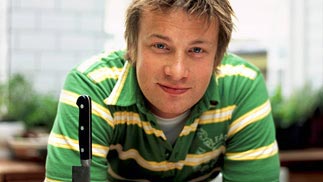 More popular as the "Naked Chef", Oliver is known for his simple and healthy cooking style. Along with being associated with countless reputed cookery shows including "Jamie's Kitchen" and "Jamie's 30 Minute Meals," Jamie has won numerous awards including the "TED Prize" and the "Emmy Award for the Best Reality Series". He has also authored various cookbooks, including the "Jamie's 30 Minute Meals" and "The Naked Chef". Last, but not the least he owns the reputed restaurants "Jamie's Italian" and the "Fifteen"-restaurant group.
2. Antonio Carluccio
A London-based Italian food expert, restaurateur, and chef, Carluccio is the author of thirteen versatile Italian cookbooks. His television programs – "BBC's Food and Drink Programme" and "Antonio Carluccio's Italian Feasts" – are memorable visual treats. He was honored by the Italian government with the knighthood-equivalent title, "Commendatore dell' Ordine al Merito della Repubblica Italiana" in 1998 for his valuable contributions to food industry.
3. Keith Floyd
A reputed British restaurateur and chef, he has hosted various cooking shows on the BBC. He has been a part of very popular cookery shows, including "Floyd on Food" and "Floyd's American Pie". His "Floyd's Fjord Fiesta" show is equally famous. He has also authored 25-plus cookbooks, including "A Feast of Floyd" and "Floyd's India".
4. Dylan McGrath
This esteemed Irish chef is the owner of "Rustic Stone Restaurant by Dylan McGrath". He is also the judge of RTÉ One, the Irish equivalent of renowned cookery show, Masterchef. His popularity has a controversial side as well. He had picked up a fight with Chef Kevin Dundon, who was his rival chef during the show, "Pressure Cooker", during Tubridy Tonight, a reputed chat show.
5. Harald Wohlfahrt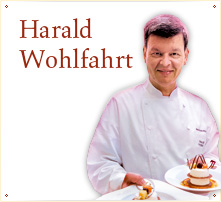 The winner of "Bundesverdienstkreuz" in 2005, this German chef is the owner of "Die Schwarzwaldstube", which has held the 3 Michelin stars for many years. His restaurant was voted the 23rd in the list of Top 50 restaurants of the world.
6. Alfons Schuhbeck
He is much more than a chef and restaurateur. An author and a businessperson, he owns the "Schuhbecks GmbH". This group now has a wine bistro, restaurant, spice shop, ice cream parlor, and cookery school. He has authored about 20 cooking books and has the credit of being a guest in various German television shows.
7. Alain Ducasse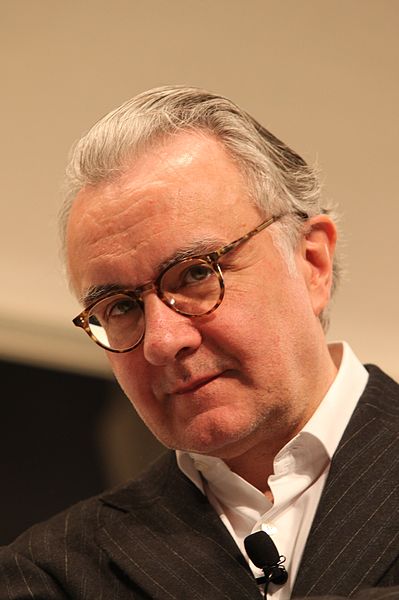 He is the sole chef to hold 19 Michelin Hotel stars throughout his career. Along with his namesake restaurant at The Dorchester, he owns 20-plus restaurants, including 59 Poincaré in Paris, Spoon in Paris, Benoit in New York, and Beige in Tokyo, Japan.
8. José Andrés
A Spanish chef, he carved a name for himself by introducing the concept of small plates in America. As of now, he owns quite a few renowned restaurants in Washington D.C., including the America Eats [traditional American foods], Jaleo [Spanish tapas], Zaytinya [for Mezze], and Oyamel [serving small plates and antojitos]. Along with being a resident culinary expert for MSN Lifestyle, he has been a part of various television shows, including Food Network's "Iron Chef America" in which he competed and won against Chef Bobby Flay. He has written a handful of Spanish cook books, including "Made in Spain: Spanish Dishes for the American Kitchen".
9. Eric Ripert
The 2003 winner of "James Beard Foundation," this French chef is well known for his New York City-based Le Bernardin. The author of "Le Bernardin Cookbook" and "A Return to Cooking," he was a featured chef on the Great Chefs television show.
10. Manju Malhi
A specialist in Anglo-Indian cuisine, this chef cum food writer has carved a special place among the list of European cooks with her exclusive "Brit-Indi" style. She has authored three books - "Brit Spice", "India with Passion", and "Easy Indian Cookbook". She also writes about Indian food in various newspapers and magazines.
Now that we have come to the end of this short, yet interesting journey through lives of the top chefs of Europe, it is your turn to add to the list!
Image Credit: wikipedia.org, cookstr.com, kaese-guilde-saint-uguzon.de, palazzo.org, ifoods.blogspot.in, hungrypilgrim.files.wordpress.com, jamieoliver.com, worldfoodpro.blogspot.in

Anonymous says :
Are all the chefs listed here active at present?
Posted on:
10 May 2012 - 2:52am
About european chefs and european cuisine, you don't know anything at all if there is no mention to Ferran Adria. He is the head of all this last years revolution in cuisine in Europe and USA. The new best chefs in Europe in this moment have been learning in El Bulli, restaurant of Adria, in Spain, such as René Redzepi (Copenhague), Jordi Roca (Girona), Massimo Bottura (Modena), Grant Achatz (Chicago),... or they have taken his techniques and his innovative spirit
Posted on:
19 December 2012 - 7:46pm