»

Blogs

»

Tips To Wrap Paprika In Bacon
Tips To Wrap Paprika In Bacon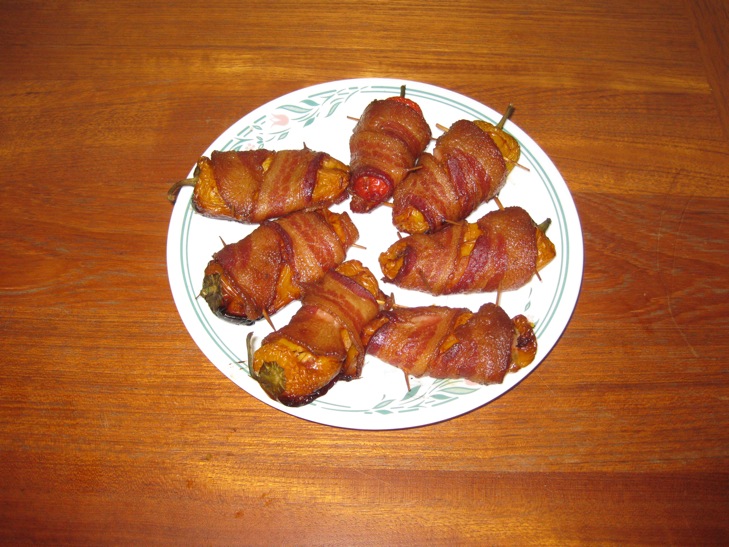 Capsicum or whole bell peppers are commonly referred to as paprika in Europe and bacon wrapped paprika is a very popular pub dish in many European cities. Paprika can also refer to the dried and powdered capsicum which is used as a spice. The whole pepper may be roasted and then cut into strips and bacon is wrapped around it before serving. It's a simple dish but the roasting imparts a smoky taste to the pepper. This taste is accentuated by the smoky bacon. The bacon may be seasoned with paprika wrapped around roasted whole capsicum and served as an appetizer. It's a very easy dish and can easily be prepared for special occasions as an accompaniment to the main dish.
How to Prepare Bacon Paprika Wraps
1. Choosing and Preparing the Paprika
Any variety of whole capsicum can be used in the dish. The capsicum can be roasted whole. Roasting imparts a smoky charred taste to the capsicum strips. The charred skin is rubbed off, seasoned with dried paprika powder and the bacon is then wrapped around it. We suggest you use Hungarian paprika which is produced from a collection of different capsicum varieties. As the capsicum is high in Vitamin C, the paprika is also rich in Vitamin C, iron and beta carotene. Please note that different paprika have gradations in heat and taste. American paprika is low in heat with a mild sweet taste but authentic Hungarian paprika can be a little hot.
2. Choosing bacon
Any variety of bacon may be used in this dish. We suggest you use fatty bacon like streaky bacon or salt cured pork belly in this dish. The fat content of the bacon seems to suit the roasted pepper and the spicy kick of paprika particularly well. For a low fat version, you can use turkey bacon or textured vegetable protein.
3. Preparing and Serving
Wrap the bacon around the roasted peppers and season with paprika before grilling or roasting. You can also choose to precook the bacon before wrapping. Serve the wrap with a tangy creamy onion dip or chili dip.
There are many variations of the basic recipe and some chefs prefer to just wrap the bacon into a roll, season it with paprika, and serve it as an appetizer. Let us know if you have any delicious twists on the basic recipe and we can list it here for our readers.
Image Credit - wikipedia, noexcusesbbq,