»

Blogs

»

Shopping

»

Tips To Buy Mobile Catering Equipment
Tips To Buy Mobile Catering Equipment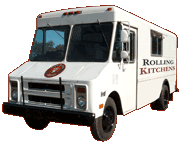 Equipping yourself with the right kind of mobile catering equipment is mandatory especially when you are keen to run a business venture on the move. A catering service on wheels is a part of the culture in many countries around the globe, although it is still considered to be a novelty in the United States of America. You do need proper guidance once you make up your mind to buy mobile catering equipment in order to start your venture. Here are some tips to buy mobile catering equipment that will help you to minimize your time and effort as you go around setting up your business.
Nature Of Business - It is imperative to take a long, hard look at the nature of your business before you invest in the mobile catering equipment. For example, the catering unit requirement for a coffee outlet and a place serving packed lunches need completely diverse equipments.
Vehicle - One of the main things that you need to contemplate on as you look forward to buy mobile catering equipment is the vehicle. A food truck or a van with ample space for cooking and serving is of utmost interest here as you would certainly not want to waste your hard earned money on inadequate mobile catering equipment.
Traffic - Choosing the right locations or streets will help you to widen the scope of your business venture. Quaint street corners that are under populated are a strict no-no when it comes to your business. It is also important to have a future plan handy before you invest in mobile catering equipment.
Staying within your budget is important no doubt but it is also essential to opt for good quality mobile catering equipment as you step forth into the world of catering service. Standard food and service needs standard equipment and you are bound to see your business soar if you keep this in mind.
Image Courtesy: rollingkitchens.com

Conklin's Catering says :
My wife and I have had a catering business for about 7 years and are doing very well. We were looking to expand and recently purchased a used mobile food truck which I have rebuilt and upgraded.We arelooking to change out the grill to a cooktop or cooktop and oven.. Where can I purchase a legal cooktop and oven combo that will work with a mobile catering truck. We are trying to keep costs down, is there a place to buy quality, legal used equipment?
Posted on:
18 October 2011 - 8:57am