»

Blogs

»

Occasion

»

This Year, Place A Phone Order For Your Christmas Dinner
This Year, Place a Phone Order for Your Christmas Dinner
Cooking an elaborate Christmas dinner is not always possible, especially if you have a busy work life. But that doesn't mean you cannot enjoy a Christmas feast. If you live in London, you can do so by just picking up your phone and ordering a dinner in a box. All you have to do is purchase the ingredients for an entire Christmas dinner and deliver it to the agency you want your dinner to be cooked at. You can do so two to four days before Christmas and your 'Christmas dinner in a box' shall be delivered to you on Christmas day.
Daylesford, a Gloucestershire-based farm shop, was one of the first such establishments to come up with the idea but since past three years, more and more companies have come on board. The deals offered by different shops vary. While some shops may do the shopping of ingredients on your behalf, others have professional cooks to turn up smart dishes for your Christmas dinner. Some companies provide you completely ready-to-eat dinner while others will do the basic cooking and leave the rest to you.
Some of the prominent companies that are available for the dial-a-Christmas-dinner service are-
Forman and Field (020 3601 5464; formanandfield.com)
Their Full Works dinner serves 8 and it costs you £169.95 including delivery charges. However, you will have to order before December 13, 2012.
Daylesford (0800 083 1233; daylesfordorganic.com)
Their Christmas Lunch serves 8-10 people and charges £158. Their last order date is December 14, 2012.
Hello Fresh (020 3510 6076; hellofresh.co.uk)
The company sells Christmas Box that feeds 8-10 and comes at a cost of £255. Order before December 16, 2012 and you will get your delivery on December 21.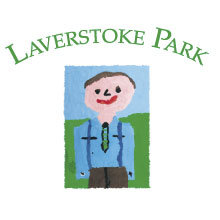 Laverstoke Park (0800 334 5505; laverstokepark.co.uk)
They call their dinner 'Ultimate Christmas Day' and it is enough for 6-8. You will have to order by December 14 and it will cost you £159.00.
Other Articles You May Like To Read:
1. Top 10 Menus For Christmas Dinner
2. Excellent Ideas For Christmas Dinner Party
3. Unique Christmas Dinner Ideas
4. Christmas Dinner In New York: Where To Eat?
Image Courtesy: allhallowstwick, mhoula, ladieswholunch, socialmediainfluence, meatinabox