»

Blogs

»

Health

»

Beauty

»

The Top 7 Beauty Foods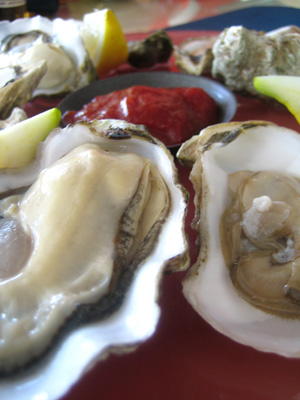 Food plays a vital role in molding your look or appearance. After all food, health and beauty are all part of one loop! Given below are top 7 beauty foods that you simply should include in your diet…
Foods that can Enhance Beauty
Water - Water, water and water! Drink plenty of water to keep your body and skin hydrated. This would give you a fresh look. Moreover, water can help those pursuing weight loss goals. Drink water before each meal to control your appetite. After all its one of those few 0 calories items!
Milk Products – Low fat yogurt is the most preferred. They are rich in calcium assuring healthy bones, teeth, nails, smile, and a good posture. One cup of yogurt can supply you with much more calcium than the same amount of milk. In addition, yogurt is a good source of zinc which is essential for good hair and skin.
Seafood – Wild salmon and oysters are known for their effect on beauty. Salmon, the wild kind is a good source of omega-3 fatty acids. This will fight inflammation, keep your cells supple, improve blood circulation, and help our brains function optimally. All this eventually helps in keeping the skin's outer layer soft, smooth, and bright! The omega-3s also fight redness, wrinkles, and loss of firmness of the skin that comes with age! Oysters on the other hand offer zinc, a mineral that can play a major role in skin renewal and repair. Zinc also helps in maintaining strong nails, keeping the hair and scalp healthy, and helping in protecting your eyes from vision problems.
Fruits – Blueberries and kiwi fruits are ideal for beauty care. Blue berries have a high level of antioxidants compared to other fruits and vegetables. This means that they have anti-aging and anti-inflammatory properties that will help you from premature aging. Kiwis, on the other hand have vitamin C and other anti-aging oxidants, which help in stimulating collagen synthesis. This in turn helps in maintaining strong bones and teeth and healthy skin!
Vegetables – Sweet potatoes, spinach, and tomatoes should be part of your regular diet. Beta-carotene, a fat soluble pigment found in sweet potatoes gets converted to Vitamin A which in turn keeps your skin smooth and fights aging as well as damages caused to the skin by exposure to the sun! Tomatoes are great because it offers profuse amounts of lycopene, another effective anti-aging antioxidant! The high lutein content in Spinach keeps your eyes healthy and bright.
Nuts - Walnuts are rich sources of nutrients that can lead to smooth skin tone, healthy hair, vibrant eyes, and strong bones. The credit goes to the omega-3 fatty acids, vitamin E, and other antioxidants present in it!
Dark Chocolate - This tempting beauty food is more than just a taste bid charmer. Dark chocolates contain polyphenols and antioxidants that have anti-aging properties.
Include these in your diet and look radiant day after day!
Image Credit:ifood.tv; flickr.com; thenibble.com