»

Blogs

»

Food Fun

»

Street Food Of Delhi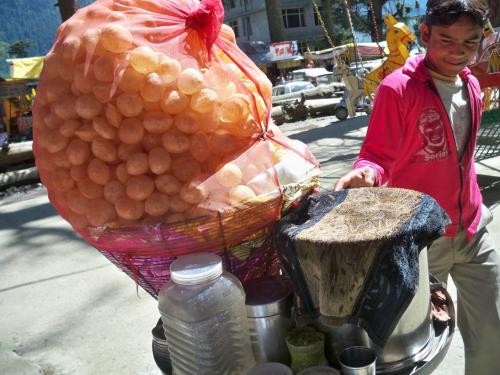 Having gorged on the sumptuous street food of Delhi a major part of my life, what better topic than this as my first blog here.Being an absolute foodie, i just love the taste buds tingling stuff that the street food vendors dish out. Found onveniently at every junction, not only these snacks satiate you but are also easy on the pocket. Though the prudes would argue that its all nothing but empty calories laced with health hazards,who cares! Who can resist the enticing wafts of chole bhature, the siren song of the tikki-wallah clanging his utensils or the mere sight of the gol guppas which have the unworldly power of piquing one's taste buds!NOthing beats the exhilaration of feasting on a hot plate of chole bhature or aaloo tikki, especially in the monsoon season!
Image credit: ifood.tv

You got that bang on! There's nothing like hot, crisp aloo tikki...I like it especially in the winters. Chhole Bhature/ Chhole Kulche form the cheapest meal possible...I've had a full plate for as less as 3 Rs.!
Posted on:
28 September 2007 - 1:00am